18 St John Street Chambers are delighted to announce that Bethany Wilson has joined the Civil Department.
Bethany joined Chambers in October 2019. She was called to the Bar in 2015 and prior to undertaking pupillage, worked as an Advocate at a multinational law firm in their Manchester office.
Bethany takes instructions in a wide range of personal injury matters including fast track trials, Stage 3 and Disposal Hearings, interlocutory hearings, small claims and costs and case management conferences. She has experience in road traffic, employers' liability, public liability, and industrial disease claims and accepts instructions for both claimants and defendants.
---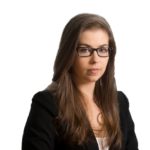 Bethany Wilson is a member of the Civil and Personal Injury Department at 18 St John Street Chambers. For more information, please click the links above or contact a member of the civil clerking team on 0161 278 8261 or via email civil@18sjs.com