Olivia Edwards recently took part in a seminar in association with Child Concern in relation to diversity issues in the family court.
This is a subject of personal and professional importance to both Olivia Edwards and 18 St John Street Chambers. The Child Concern seminar was alongside Dr Aneela Pilkington who is an expert in psychological assessments for young people and families, and in dealing with cultural factors. She also conducts continuous research in areas of race, culture and diversity issues.
Dr Pilkington, alongside her colleague Dr Fatimilehin are pleased to be delivering specific training on multi-cultural issues in the family court.
Dr Fatimilehin is a Consultant Clinical Psychologist and is the Director of Just Psychology CIC, which she co-founded specifically to address the psychological and mental health needs of children, adults and families; highlighting cultural diversity and equality/social justice.
Since the seminar involving Olivia Edwards, Just Psychology approached her to offer their training – on multi-cultural and diversity issues in the family court – to our Chambers. This is, of course, a wonderful opportunity and the attendees are very much looking forward to taking part in the training on Thursday (March 18) evening.
The subjects they will cover will be very relevant to our work in family court, including the use of psychometric testing in cases where there are cultural issues, consideration of parenting norms in different cultures and more.
---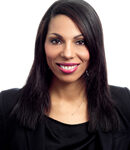 Olivia Edwards is a member of the Family Department at 18 St John Street Chambers. For more information, please click the links highlighted above or contact a member of the family clerking team on 0161 278 8263 or via email family@18sjs.com