John Chukwuemeka discusses the upcoming Judgment in Re: A (A Child : Remote Hearing) due tomorrow (28 April 2020).
1. In the wake of Re P (A Child: Remote Hearing) [2020] EWFC 32, on 22 April 2020, a Court of Appeal constituted of the President of the Family Division (Sir Andrew McFarlane), Lord Justice Peter Jackson and Lady Justice Nicola Davies had to grapple with the issue of procedural fairness within the context of contested final hearings and the ongoing development of senior judicial guidance in relation to remote hearings.
2. The appeal arose from the order of a Circuit Judge who had listed a final hearing of care proceedings , in which the contested issue was that of adoption , to be heard semi-remotely by way of audio/video link but with the attendance at Court of the Appellant Father and the Third Respondent mother to give 'live' evidence
3. The appeal, which was brought by the father, raises some important issues in respect of whether the need for 'urgency' should prevail over the appellant's right to a fair trial.
4. The appeal was allowed and the order of the court at first instance set aside. A full judgment (hopefully complete with further guidance) is anticipated to be made available on 28 April 2020.
5. John Chukwuemeka represented the Second Respondent Mother who supported the father in bringing the appeal.
---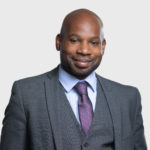 John Chukwuemeka is a member of the Family Department at 18 St John Street Chambers. If you have any queries about this or any other related subject, please feel free to contact us on our usual contact details and we will be delighted to assist you.