One of our barristers, Lucy Coulson, was instructed for the Teacher Regulation Agency as Presenting Officer in teaching misconduct proceedings.
The teacher was alleged to have engaged in an inappropriate relationship with a 14 year old female student.
The events giving rise to the allegation were historic, having only been reported to the police in 2018. A criminal prosecution was not brought. However, the Teacher Regulation Agency took the decision to continue with teaching misconduct proceedings.
The hearing took place via video over 4 days. There were preliminary applications regarding admissibility of evidence and whether the panel ought to recuse themselves in the circumstances. The case required sensitive witness handling given the nature of the allegations, the passage of time and the online forum of the hearing.
All the allegations against the teacher were found proven. The teacher has been prohibited from teaching indefinitely, with no opportunity for review.
The teacher has 28 days to appeal from receiving notice of the order.
The case has garnered media interest. A news report can be read here: https://www.dailymail.co.uk/news/article-9466625/Assistant-head-banned-teaching-having-sexual-relationship-14-year-old-pupil.html
---
Lucy Coulson is a member of the Civil and Personal Injury Department at 18 St John Street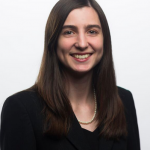 Chambers. For more information, please click the links above or contact a member of the civil clerking team on 0161 278 8261 or via email civil@18sjs.com