Gail Anne Cotton, a cleaner from Oldham who ran the UK arm of an international conspiracy to produce and supply drugs, has been successfully prosecuted by 18 St John Street's Verity Quaite.
Cotton, who imported the ingredients to make synthetic cannabinoid 'Spice' from China, pleaded guilty to conspiracy to produce spice, as well as possession with intent to supply cocaine, cannabis and MDMA.
Cotton was found in possession of almost a kilo of spice that was ready for onward supply, along with enough of the ingredients to make a further 10 kilos. Messages on her phone revealed that she was selling to customers across the UK and that she was producing spice for supply into prisons.
Ms Quaite told the Court that a conservative estimate of the overall value of the drugs seized was between £60,000 – £80,000, but that the value of spice in prisons can be as high as four times the street value.
Sentencing, Judge Landale said to Cotton: "You were producing Spice as a very profitable business, knowing some of it would be sold to prisons. Spice in prison causes very serious harm for prisoners and their families. It can cause bullying, intimidation, serious crime and pressure on the families to bring it in. There are repercussions for the whole community. And for the staff in prison it causes lawlessness, bad behaviour and aggression. The value of the drugs – cocaine, ecstasy, cannabis and Spice – is high and the profit to be made was very considerable."
On 6 April, Cotton was sentenced to three years imprisonment for her leading role. Further details can be found on the Manchester Evening News Website.
---
Verity accepts instructions in all areas of crime, both prosecuting and defending.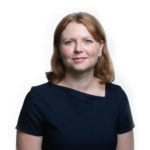 Verity has represented defendants in the Youth, Magistrates' and Crown Courts, as well as appearing for prisoners in Parole Board Hearings.
For further information on Verity Quaite and other members of the Criminal Department, please contact a member of the criminal clerking team on 0161 278 8262 or crime@18sjs.com.