To celebrate its 25th Anniversary Advocate, the charity that finds free legal assistance from barristers, invited volunteers to complete 25 hours of pro bono work across a one year period in 2021 and 2022. 18 St John Street are proud to have supported the initiative.
The challenge was a huge success, attracting 125 different chambers and 356 individual barristers. The commitment of the bar remains outstanding and 18 St John Street are delighted to have put something back into the justice system through our members contribution.
Pro Bono work is hugely important and it is now needed more than ever before. The Bar are joined by our solicitor and legal executive colleagues in devoting huge amounts of time to assist those who are vulnerable and most in need of free legal advice.
For more information on how to assist with pro bono work please visit the following organisations: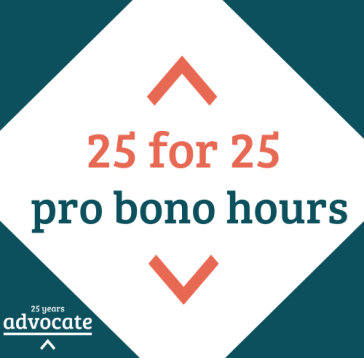 ---
For further information on the services 18 St John Street provide please contact Chambers Director James Parks.