18 St John Street has published its Diversity Data from this year's round of pupillage applications.
The report can be found by clicking the link here: Diversity Data Presentation.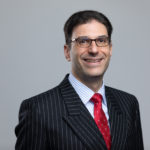 Head of Chambers, Richard Chapman QC, said, "Our commitment to diversity is longstanding, is well-evidenced by our approach to recruitment, and has ensured that we have attracted the very best applicants, pupils, and tenants. 18 has always emphasised the importance of being a close community of colleagues and friends, which makes inclusion and diversity natural parts of who we are."
---
Click here for more information on pupillages and careers at 18 St John Street.