Dr Mike Wilkinson, instructed by Dwyers Solicitors (Ashton-Under-Lyne) represented Stephen Gooderson, a well-regarded businessman and prominent member of his local community in High Court defamation proceedings.
Mr Gooderson was defamed in a malevolent campaign of critical business reviews posted across several well-known online platforms including Google Reviews, yell.com, and 192.com.
The defamatory posts variously accused Mr Gooderson of being dishonest and/or untrustworthy and/or lacking in scruples. They were published following a fall-out Mr Gooderson had with a Mr Qureshi, who had agreed to buy commercial property from Mr Gooderson in Ashton-Under-Lyne town centre. As the agreed purchase faltered and ultimately aborted, 20 different posts emerged in the names of 13 different people, thus having the appearance of originating from multiple persons having apparently legitimate grievances with Mr Gooderson.
Following a trial in the High Court before Mrs Justice Heather Williams DBE, it was found that Mr Qureshi was responsible for posting those reviews using false identities and that he did so as a part of a 'systematic and targeted' campaign to spite Mr Gooderson. The reviews contained 'grave libels' and sought to attack the integrity of Mr Gooderson, who is known for his charitable works and involvement in civil life. Mr Gooderson's own conduct was found to be 'entirely reasonable'. Vindicating his reputation, Mrs Justice Williams DBE ordered Mr Qureshi to pay £42,500 in damages and made an injunction order against him to prevent him making further posts:
'It is appropriate to grant an injunction because… the defendant has failed to accept responsibility for the defamatory posts, failed to take steps to remove any of the posts, engaged in a sustained and malevolent campaign against the claimant and failed to comply with court orders."
The judgment, that was handed down at 10.30 today, (Friday 25th November) can be found here: https://www.bailii.org/ew/cases/EWHC/KB/2022/2977.html
---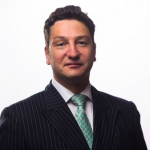 Dr Mike Wilkinson is a specialist in Business and Property Law and has built up a successful practice, typically dealing with complex and high value cases that often involve allegations of fraud or difficult legal arguments.
For further information please contact the Chambers Director James Parks or Senior Clerk Katie Brown.
All details of 18 St John Street Chambers' Business and Property Department can be found on our website.
Mike's book on the liability of company controllers to third parties was recently published and is available to purchase on Amazon and from Law Brief Publishing: