Here at 18 St John Street, we're thrilled to say that our latest fundraiser has raised over 2000 pounds!
For the past month, many of our members and staff alike, reached their fundraiser target of 5K of exercise, 5 days a week. Whether this was through walks, runs, cycling or even an equivalent of tennis, yoga or football, we're definitely feeling much fitter.
So, we're absolutely delighted that, through this combined effort, we raised £2,288 to be split between four charities.
We did a charity reveal each week but now all has been divulged. We are dividing up the money between four charities because we wanted to give back to charities that are connected to our practice areas. And that is why we selected the Care Leaver's Association, Mercy Corps, Nacro and Headway.
18 St John Street Barrister Fiona Holloran has shared her experience of the fundraiser:
On 22nd February 2021, the end of (this) lockdown was announced. I am sure I was not the only person who, when reviewing the past year, tried not to think too hard about all the grand plans I had at the beginning of Lockdown 1… To transform my life… To get fit and use all the free time (I had fondly imagined I would have) to do 'good things'. Sadly, apart from a brief flurry of activity last March, all that motivation was lost as the move to virtual court consumed my life.
So when 18 St John St Chambers announced their 'Fitness for Fundraising' challenge, it was the perfect opportunity. I would try and salvage some of those good intentions. The premise was simple – 5k, five times per week for 4 weeks ending on 12th April. This just happened to be the day the pubs opened! And to raise money for some amazing charities. It was a win/win.
At the back of my mind I remembered the enthusiasm with which I had downloaded the Couch to 5K App last year. Choosing Michael Johnson as my coach, I had hoped that the voice of an elite athlete would inspire me. I hoped that I would soon be sprinting effortlessly around my local area. And pictured myself triumphantly completing the Manchester 10k before moving onto the Great North Run and then, who knows, maybe the London Marathon. This would be the start of great things. And then I reminded myself that the last time I had tried the local park run, encouraged by a friend, the coffee van was packing up by the time I staggered breathlessly past the finishing line.
Week1
First things first. I joined the Chambers Strava group. Who knew such a thing existed? Or that it would allow my fellow members to track my feeble efforts… I tentatively opened the App and my resolve weakened… But then our first charity of the fundraiser was announced. It was the Care Leavers Association, a national charity based in Manchester who provide support and advice to care leavers and also campaign to improve the current care system. With such a good cause to support, I set off. It doesn't sound much but for me 8 x 60 second runs was a real challenge. Joined by an equally unfit friend we huffed and puffed along the flattest piece of pavement we could find. By the end of the week our only thought was for the dread of what week 2 would bring.
Week 2
Our second charity,  Mercy Corps, was unveiled. This is a global charity working in over 40 countries. They provide humanitarian aid working in partnership with communities to build a future where everyone can prosper. By contrast my horror at the thought of completing 7 x 90 seconds runs seemed a bit pathetic so off we went. To my surprise it actually felt quite good. I was quite proud every time it was logged on Strava and was spurred on by seeing the efforts of my fellow 18 club members. There is something about a collective effort… Something that stops you from simply giving up and spending that extra 30 minutes in bed.
Week 3
It was the turn of the criminal team to choose a charity and they chose Nacro. This is an amazing social justice charity working to provide community based alternatives that address the root causes of crime. Inspired by such a good cause, the prospect of running for 3 minute periods seemed much more achievable. My running partner was equally as enthusiastic. She was reporting increased energy and motivation whilst I still had a feeling of dread at the beginning of each 'run'.
Week 4
In the last week of the fundraiser, our last charity was revealed. Headway – a national charity doing fantastic work with and for those who have suffered life changing brain injuries. For me the challenge was that I was spending the week in London and would have to motivate myself to run alone around the unfamiliar streets of Chancery Lane. Amazingly, I did it. In fact I took some pleasure in announcing to colleagues as I left a meeting that I was 'off for a run'. Even if I felt like a total fraud when trying to run for 5 minutes at one time left me feeling like I had climbed Snowdon.
Thus concludes the challenge. Running 3 times a week has been hard but a surprisingly satisfying experience. I have of course done walks in between to fulfil the fundraiser and I do perhaps enjoy those more (particularly when there is chat and coffee involved). Together the members and staff of 18 have raised just over two thousand pounds for charity. I have now nearly completed week 5 (a 20 minute run awaits). I am grateful that this challenge gave me the kick start I needed to get fit. More importantly, it has raised money for extremely worthy causes and hopefully helped them in the valuable work they do.
---
Fiona Holloran practices exclusively in the area of Family Law. Her practice covers the full range of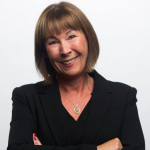 Public and Private Law applications and she represents parents, children and local authorities in cases involving all aspects of child care law.
For more information, please contact a member of the family clerking team on 0161 278 8263 or email family@18sjs.com.