18 St John Street's Dr Mike Wilkinson has written a thought-provoking article which features in April's New Law Journal. "A Greener Future For Litigation" looks at whether litigation is consistent with the UK's carbon reduction commitments. It has been written alongside Eimear McCann, director at TrialView, an AI – powered litigation platform.
Is litigation in its current form consistent with the UK's carbon reduction commitments?
The article states:
"Litigation can be hugely carbon inefficient…litigants pay the courts not insignificant sums to litigate their civil disputes, not only through taxes but often through an issue fee of 5% of their claim's value, capped at £10,000. If clients want or need to reduce the carbon emissions produced by litigation, neither the courts nor their lawyers should stand in their way. Many clients do want to reduce carbon emissions. Some hold strong beliefs and views on the subject."
"Many clients will want or need to pursue carbon reduction strategies, sometimes due to personal environmental beliefs, but also to meet ESG obligations. The courts can already find ways to litigate more sustainably, including through e-service, e-disclosure, e-bundles or hearings (or parts of them) being held virtually. However, such carbon reduction measures are far from routine…"
Dr Mike Wilkinson and Eimear McCann make the case for rule reform.
The full article can be accessed in the window below, or via the New Law Journal website.
A Greener Future for Litigation – New Law Journal, April 2023
---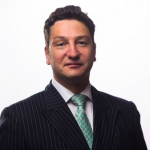 Dr Mike Wilkinson is a member of the Business and Property Department at 18 St John Street. For further details on the services Dr Mike Wilkinson and 18 St John Street Chambers offer please contact Chambers Director James Parks.
Eimear McCann is commercial director at TrialView, an AI-powered litigation platform, and a former lawyer and visiting lecturer (www.trialview.com).