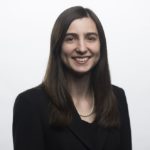 Chambers are delighted to announce that Lucy Coulson has been appointed to the Attorney General's Regional Civil Panel C to undertake cases as instructed by the government.
Our full list of appointed members is as follows;
Panel A
Richard Chapman QC, Jennifer Newstead Taylor, Christopher McNall
Panel B
Rupert Davies, Oliver Caplan
Panel C
Lewis Bretts, Lucy Coulson
---
Lucy Coulson is a member of the civil department in chambers. She specialises in all aspects of civil and personal injury law, taking instructions on the full range of personal injury cases including fast track trials, small claims, Stage 3 hearings, disposal hearings and interlocutory hearings including applications and costs and case management conferences.
Lucy is keen to develop her practice in regulatory and disciplinary law, including health and safety and environmental law. She also has an interest in Court of Protection work.
For more information please contact our Clerks on 0161 278 8261 or by email to civil@18sjs.com