18 St John Street Chambers is proud to sponsor a seminar on 23 May 2019 entitled 'Brexit and Litigation: The Nuts and Bolts of Cross-Border and EU Litigation Post-Brexit'.
Brexit and the Law
Whatever happens with Brexit, a knowledge of EU law and its principles has become increasingly relevant for a legal practice in most areas of law.
18 St John Street's own Dr Michael Wilkinson will be joined by an expert panel of lawyers and academics at the Manchester Civil Justice Centre on 23 May 2019 to discuss one of the most important topics of our time. The event is organised by The European Circuit.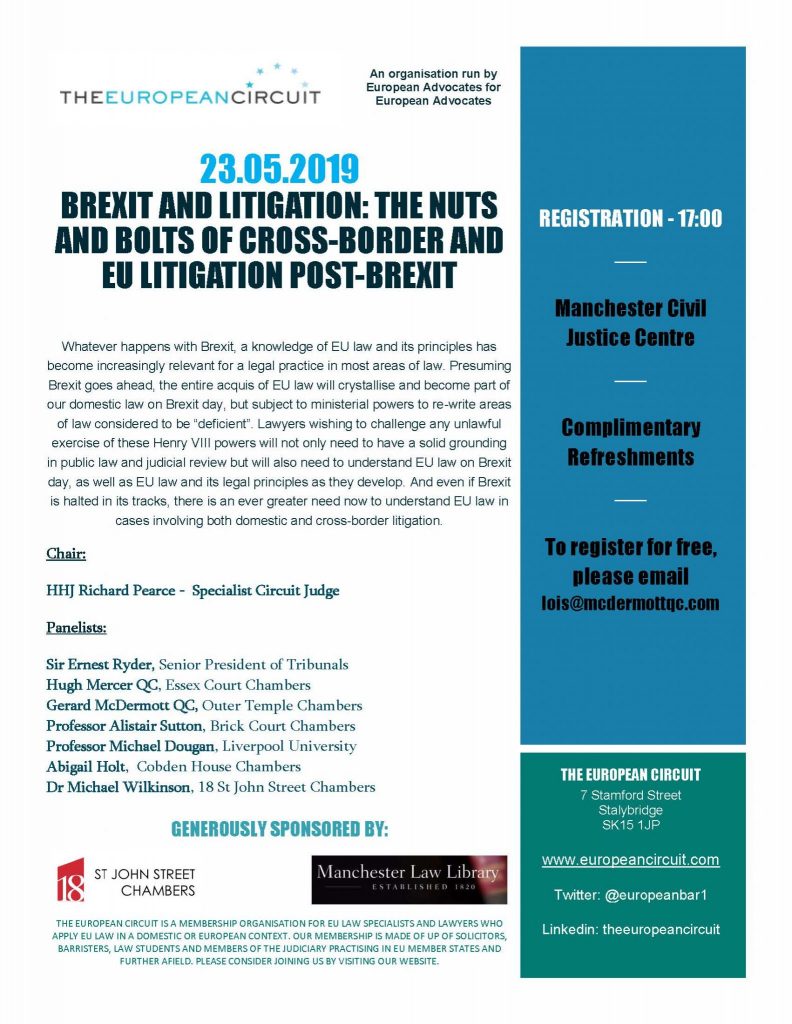 The flyer is available to download here.
The European Circuit is a membership organisation for EU law specialists and lawyers who apply EU law in a domestic or European context. The membership is made of up of solicitors, barristers, law students and members of the judiciary practising in EU member states and further afield.
Details of how to join The European Circuit are available on their website at: www.europeancircuit.com
To register for this event please email: lois@mcdermottqc.com
---
For more information on Dr Michael Wilkinson please contact the clerks on 0161 278 8261 or email businessproperty@18sjs.com