Lady Hale, the first woman to head the UK Supreme Court, honoured the trailblazing lawyer Helena Normanton KC by unveiling a blue plaque at her former London home on 20th October 2021.
These two extraordinary woman highlighted 18 St John Street Chamber's own recent achievement of becoming a female majority chambers. We are very proud of this fact and expect this to continue for years to come.
We are pleased to announce of our 92 barristers we have a 52% female majority and of our 22 strong staff we now have an equal 50-50 split. It is partly due to the inclusion and diversity policy chambers has adopted since its inception nearly 50 years ago but largely due to the incredible efforts of these two fine women and many women like them across the country.
Helena Normanton KC was the first woman to practice as a barrister and lead murder trials in the English Courts, including being the first to run a murder trial at the Old Bailey and one of the first two women to be made a King's Counsel.
Not only did Helena make a mark on the law but she was also a champion of women's rights outside as well as inside the courts, making history as the first married woman to have a passport issued in her birth name at a time when a wife not taking her husband's name was a rarity.
Lady Hale unveiled the Plaque at Mecklenburgh Square in Bloomsbury and said "Helena Normanton was the pioneer of female barristers, she had to overcome a great deal of prejudice and discrimination. A blue plaque is a fitting tribute to her courage and her example to women barristers everywhere."
Huge changes have taken place at the English Bar over the last 100 years, in particular in relation to women barristers. Helena Normanton KC led the way for other women to follow in her footsteps across the country. The Northern Bar followed suit with the other woman to be appointed King's Counsel alongside Helena in Rose Heilbron KC. When Rose was born in 1914, women did not even have the vote. Universal suffrage was not achieved until 1928. She went on to become the first woman to achieve a first class honours degree in law at the University of Liverpool, the first woman to win a scholarship to Gray's Inn and the first woman Recorder. She became the first woman to lead the Northern Circuit and shortly after her appointment became the second woman to be appointed a High Court Judge.
The first woman called to the Bar was Ivy Williams in 1922. Her call to the bar was described by the Law Journal as "one of the most memorable days in the long annals of the legal profession". Williams did not enter private practice, but taught law at the Society of Oxford Home Students from 1920 to 1945. In 1923 she became the first woman to be awarded the degree of DCL (Doctor of Civil Law) in Oxford for her published work, The Sources of Law in the Swiss Civil Code. In 1956 she was elected an Honorary Fellow of St Anne's College, Oxford.
These amazing woman set the bar high, their dedication, determination often in the face of adversity, along with their exemplary skill and professionalism stand them out as role models for woman to follow in their footsteps. Notably in Rose's daughter Hilary Heilbron QC, an International Arbitration Silk at Brick Court Chambers and also the current Leader of the Northern Circuit, Lisa Roberts QC from Lincoln's House Chambers. Lisa followed Rose Heilbron KC as being the second woman appointed as Circuit Leader, 47 years later.
Many women have followed suit and entered a profession long dominated by men. The tide has been turning during the last 100 years and pleasingly at a very good pace in recent times.
More notable achievements occurred in 2002 when the Law Society appointed its first female President, Carolyn Kirby. And then in 2017 Baroness Hale became the first female president of the Supreme Court. This year sees I. Stephanie Boyce become the first Black female president of the law society.
As of 2019 the solicitors in the UK were almost 50/50 split female and male– an incredible feat. For barristers, however, it's still catching up with females making up just 38% of the barristers in the UK.
These women worked tirelessly to be appointed King's and Queen's Counsel, Leaders of Circuits, Doctors of Law, president of law societies and Members of Judiciary including the highest judge in the land. These are amazing achievements and testament to their hard work and dedication especially considering women had previously been prevented from holding these positions.
18 St John Street are honoured to follow in the footsteps of these fine women and set a new bench mark in our chambers history and we hope other chambers will follow suit.
This is further proof of the giant steps being made by #WomenInLaw and long may this continue.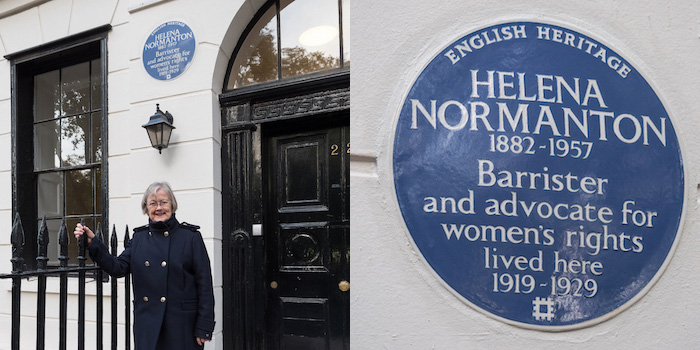 ---
For further information on 18 St John Street Chambers please contact Chambers Director James Parks on 0161 278 1800 or jparks@18sjs.com