Christopher McNall has been appointed to the Arbitration, Mediation and Expert panels of the Agricultural Law Association's Dispute Resolution Service.
This new service, authorised under the Agriculture Bill 2020, will offer an accessible and cost-effective alternative to litigation, and a wider pool of ADR specialists than those presently available to deal with disputes relating to agricultural holdings.
For more information on the panel, please click here.
---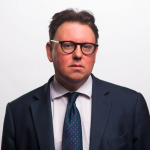 Christopher McNall specialises in disputes about tenanted and freehold farms and land (and especially agricultural tenancies under the Agricultural Holdings Act 1986), taxation (especially of agricultural land), proprietary estoppel, and inheritance.
He has appeared in many leading agricultural and tax cases in the Court of Appeal, the High Court, the Agricultural Lands Tribunal, and the First-tier Tribunal. He is Chairperson of the Agricultural Lands Tribunal for Wales, a Deputy District Judge, and a fee-paid Judge of the Tax and Property Chambers of the First-tier Tribunal.
Christopher was Consultant Editor for the 'Agricultural Holdings and Allotments' title in the 2018 edition of Halsbury's Laws of England and writes the 'View from the Bar' column for the Agricultural and Rural Affairs section of Practical Law. His book, 'A Practical Guide to Agricultural Law and Tenancies', was published recently.
For more information on Christopher McNall please contact a member of our Business and Property Clerking Team on 0161 278 8261 or email businessproperty@18sjs.com