We are delighted to announce that A Practical Guide to Agricultural Law and Tenancies has been published by Christopher McNall and is now available.
A Practical Guide to Agricultural Law and Tenancies
This book is an introduction for the non-specialist practitioner. It aims to guide you round some of the main landmarks of agricultural law in England and Wales. Its approach is practical and not academic. Along the way it points out some of the biggest pitfalls to avoid.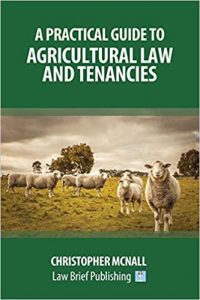 Mr McNall has said of the guide:
'Hopefully, it will give you enough knowledge to be able to identify an agricultural law problem when you see one and, having done so, to know that the problem may have to be dealt with using special tools, rather than by mixing and matching knowledge from other forms of commercial land-holding.'
The book is now available to purchase from Amazon.
The views expressed in this book are entirely Mr McNall's personal views.
---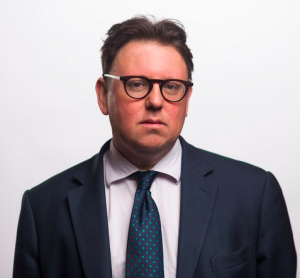 Christopher McNall specialises in disputes about tenanted and freehold farms and land (and especially agricultural tenancies under the Agricultural Holdings Act 1986), taxation (especially of agricultural land), proprietary estoppel, and inheritance.
He has appeared in many leading agricultural and tax cases in the Court of Appeal, the High Court, the Agricultural Lands Tribunal, and the First-tier Tribunal. He is Chairperson of the Agricultural Lands Tribunal for Wales, a Deputy District Judge, and a fee-paid Judge of the Tax and Property Chambers of the First-tier Tribunal.
Christopher was Consultant Editor for the 'Agricultural Holdings and Allotments' title in the 2018 edition of Halsbury's Laws of England and writes the 'View from the Bar' column for the Agricultural and Rural Affairs section of Practical Law.
For more information on Christopher McNall please contact a member of our Business and Property Clerking Team on 0161 278 8261 or email businessproperty@18sjs.com