On 19 January 2021, Christopher McNall had the honour of appearing in the Supreme Court of the United Kingdom. Here, he offers some thoughts and insight on the process.
On 19 January 2021, I had the honour of appearing in the Supreme Court of the United Kingdom as junior counsel for the Appellants in the case of Matthews v Sedman.
This was my very first time in the Supreme Court – coming after 16 years at the Bar. I have been lucky – many barristers never get the chance to go at all. It takes a rare combination of circumstances – a case where there is enough at stake to make it worthwhile pursuing successive appeals plus a client who is determined to keep going plus a case which raises a legal point which has either never been decided before at the highest level, or where the law needs a fresh look. Cases like that are few and far between.
Add to this that the higher you go, the harder it gets to appeal. You need permission to appeal at every stage (usually two, sometimes three) and getting permission from the Supreme Court is difficult. The Supreme Court usually only takes cases which raise points of general public interest or importance. Getting over this high hurdle means that the application for permission to appeal has to be carefully crafted so as to snag the interest of the three judges who will consider it on paper. If they don't give you permission to appeal, that is the end of the road.
In one sense, here we were lucky. Our case was considered (and dismissed) both by the High Court and the Court of Appeal, but although they all arrived at the same outcome, they did this along different routes. In itself, that suggested that it was at least arguable that there was something in the law which called for clarification from the top.
We received permission to appeal just before Christmas in 2019. For a long time, we hoped that the Pandemic might have eased enough by January 2021 to allow us to enjoy the Supreme Court in its home opposite Parliament in Westminster (apparently it has an excellent cafe). But unfortunately, this was not to be. All participants (judges, barristers, the ushers) were in court 'remotely' – appearing on our screens via a weblink from homes and offices across the UK. For others the hearing was live-streamed.
Appearing remotely did at least give an interesting peep into the impressive personal law libraries of the Justices of the Supreme Court. I was careful to put a sheet over the (equally impressive) bottle collection on my front room sideboard!
The Court gave us permission not to wear wigs and gowns.
The bulk of the oral advocacy on my side was done by Jeremy Cousins QC (who had also appeared in the Court of Appeal) and we worked together on preparing the 'Written Case' – a document which exists only in the Supreme Court and which is a form of mini-textbook on your case, the law, and why you should win. Researching and writing this Written Case took us many hours over many months. Every angle has to be explored. Our case is about the meaning of 'date' in the Limitation Act and how this works when the deadline for doing something is midnight.
We had many long discussions on what we thought was relevant and interesting. We found cases even from late C18th Scotland (retrieved by a helpful University of Edinburgh librarian during lockdown). Everything then has to be packaged up electronically – itself a challenge if (like me) you have never had to do it before.
We had agreed in advance that I would not just 'follow my leader' but would address the Court on two short points. The Supreme Court parcels up its time very carefully and we only had 2.5 hours (including a short break). I had written some notes which I thought would see me good for 10 minutes. I ended up having a 13 minute slot, and used 11. The presiding judge, Lord Hodge, remarked that I had been 'succinct'. That is always a good thing for an advocate to hear, in any court, from any judge. It means that you have not been long-winded (but it does not mean that you have not been boring – or right). I was happy that none of the five judges asked me any questions (although they had asked my leader some tough ones, coming at our argument from unusual angles). All in all, I enjoyed the experience: but once in 16 years means that this was probably a one-off.
So, I have now exercised my rights of audience at every level of court in the UK – from the first day 'on my feet' in Stockport Magistrates (where I had three speeding trials: one win; one loss; one score-draw) through many hundreds of cases – good bad and indifferent – to here. All along the way I have had great support from my colleagues, my clerks and solicitor-clients. Without the latter, there is no Bar, and there are no cases, whether in the Supreme Court or elsewhere. I was very lucky in this case to be instructed by Barry Dearing of Steele and Son in Clitheroe – an imaginative and tenacious litigator.
As is usual, we did not get a decision on the day, so now we await the views of the five Justices of the Supreme Court who heard it. By then the point in dispute will have been considered by 8 judges in three courts over the course of three years.
---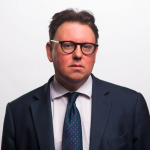 Christopher McNall is the only barrister in the North of England recommended for work in Agricultural Law in the latest edition of The Legal 500.
Christopher specialises in disputes about tenanted and freehold farms and land (and especially agricultural tenancies under the Agricultural Holdings Act 1986), taxation (especially of agricultural land), proprietary estoppel, and inheritance.
He has appeared in many leading agricultural and tax cases in the Court of Appeal, the High Court, the Agricultural Lands Tribunal, and the First-tier Tribunal. He is Chairperson of the Agricultural Lands Tribunal for Wales, a Deputy District Judge, and a fee-paid Judge of the Tax and Property Chambers of the First-tier Tribunal.
Christopher was Consultant Editor for the 'Agricultural Holdings and Allotments' title in the 2018 edition of Halsbury's Laws of England and writes the 'View from the Bar' column for the Agricultural and Rural Affairs section of Practical Law. His book, 'A Practical Guide to Agricultural Law and Tenancies', was published recently.
For more information on Christopher McNall please contact a member of our Business and Property Clerking Team on 0161 278 8261 or email businessproperty@18sjs.com