18 St John Street's Dr Christopher McNall is speaking at the Agricultural Law Association's (ALA) Autumn Conference today (Tuesday, 9 November 2021).
This year's Autumn Conference being held in person at the Hilton Birmingham Metropole hotel. It is being chaired by ALA Chair, Alex Carson Taylor, and is to include a case law update from Christopher McNall together with a focus on biodiversity net gain and natural capital in the rural sector with Julie Robinson (Roythornes), Kate Russell (Tellus Natural Capital) and Christopher Sparrow (Recce Rural).
The Conference covers farmers working cooperatively to maximise environmental and financial gains, how the value chain evolves over the next 24 months, key drafting challenges arising in short and long term contracts and collaborative agreements for the delivery of public goods.
Chris McNall is an Agricultural Law specialist also specialising in Commercial Property, Litigation and Tax.
Described in Chambers UK as being "excellent with clients." "He is a winner." "He is very knowledgeable and experienced." Whilst Legal 500 Describe Chris as 'Very good on paper, well acquainted with the law, understands most of the practical realities of agriculture.' 'Not afraid to advance a position on the basis of considered authority in the face of opposition.'
---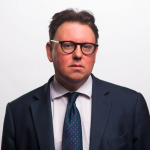 Dr Christopher McNall is the only barrister in the North of England recommended for work in Agricultural Law in the latest edition of The Legal 500.
Christopher specialises in disputes about tenanted and freehold farms and land (and especially agricultural tenancies under the Agricultural Holdings Act 1986), taxation (especially of agricultural land), proprietary estoppel, and inheritance.
He has appeared in many leading agricultural and tax cases in the Court of Appeal, the High Court, the Agricultural Lands Tribunal, and the First-tier Tribunal. He is Chairperson of the Agricultural Lands Tribunal for Wales, a Deputy District Judge, and a fee-paid Judge of the Tax and Property Chambers of the First-tier Tribunal.
Christopher was Consultant Editor for the 'Agricultural Holdings and Allotments' title in the 2018 edition of Halsbury's Laws of England and writes the 'View from the Bar' column for the Agricultural and Rural Affairs section of Practical Law. His book, 'A Practical Guide to Agricultural Law and Tenancies', was published recently.
For more information on Christopher McNall please contact a member of our Business and Property Clerking Team on 0161 278 8261 or email businessproperty@18sjs.com