Dr Christopher McNall has been invited to speak at a Cheshire and North Wales Law Society seminar about his involvement in the reported Supreme Court case of Matthew -v- Sedman and its effect on the law of limitation.
The seminar will take place at 5pm on 26 August 2021 via Zoom.
The CNWLS registration page for the event can be found by clicking here and further information on the case of Matthew -v- Sedman can be found in our recent blog here.
---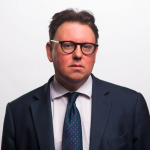 Christopher McNall is the only barrister in the North of England recommended for work in Agricultural Law in the latest edition of The Legal 500.
Christopher specialises in disputes about tenanted and freehold farms and land (and especially agricultural tenancies under the Agricultural Holdings Act 1986), taxation (especially of agricultural land), proprietary estoppel, and inheritance.
He has appeared in many leading agricultural and tax cases in the Court of Appeal, the High Court, the Agricultural Lands Tribunal, and the First-tier Tribunal. He is Chairperson of the Agricultural Lands Tribunal for Wales, a Deputy District Judge, and a fee-paid Judge of the Tax and Property Chambers of the First-tier Tribunal.
Christopher was Consultant Editor for the 'Agricultural Holdings and Allotments' title in the 2018 edition of Halsbury's Laws of England and writes the 'View from the Bar' column for the Agricultural and Rural Affairs section of Practical Law. His book, 'A Practical Guide to Agricultural Law and Tenancies', was published recently.
For more information on Dr Christopher McNall please contact Chambers Director James Parks or Senior Clerk Katie Brown by phone 0161 278 8261 or email businessproperty@18sjs.com