Dr Mike Wilkinson has written an article which features in February's New Law Journal about the serious consequences of failing to give disclosure in civil proceedings:
"In summary, litigants who hold back giving relevant evidence in civil proceedings in England and Wales risk serious consequences with courts potentially presuming the worst, imposing an array of procedural sanctions upon them including strike-outs and debarring orders, and even committal proceedings." – 'Play by the Rules', New Law Journal, February 2023
---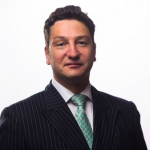 Dr Mike Wilkinson is a specialist in Business and Property Law. For further information please contact the Chambers Director James Parks.
All details of 18 St John Street Chambers' Business and Property Department can be found on our website.
Mike's book on the liability of company controllers to third parties was recently published by Law Brief Publishing and is available to purchase on Amazon. The foreword and first overview chapter are available to be read for free here: http://www.lawbriefpublishing.com/product/separatelegalpersonality/