Happy Europe Day! 73 years ago today, the French minister Robert Schuman laid the foundations for the European Coal and Steel Community and what later became the European Union.
Seeking solutions to common problems across Europe is likely to be at the heart of this panel discussion event in the European Court of Human Rights, which 18 St John Street are proud to sponsor.
Europe Day is thus a perfect opportunity to remind you that there is still time to register for this event, the programme for which is below.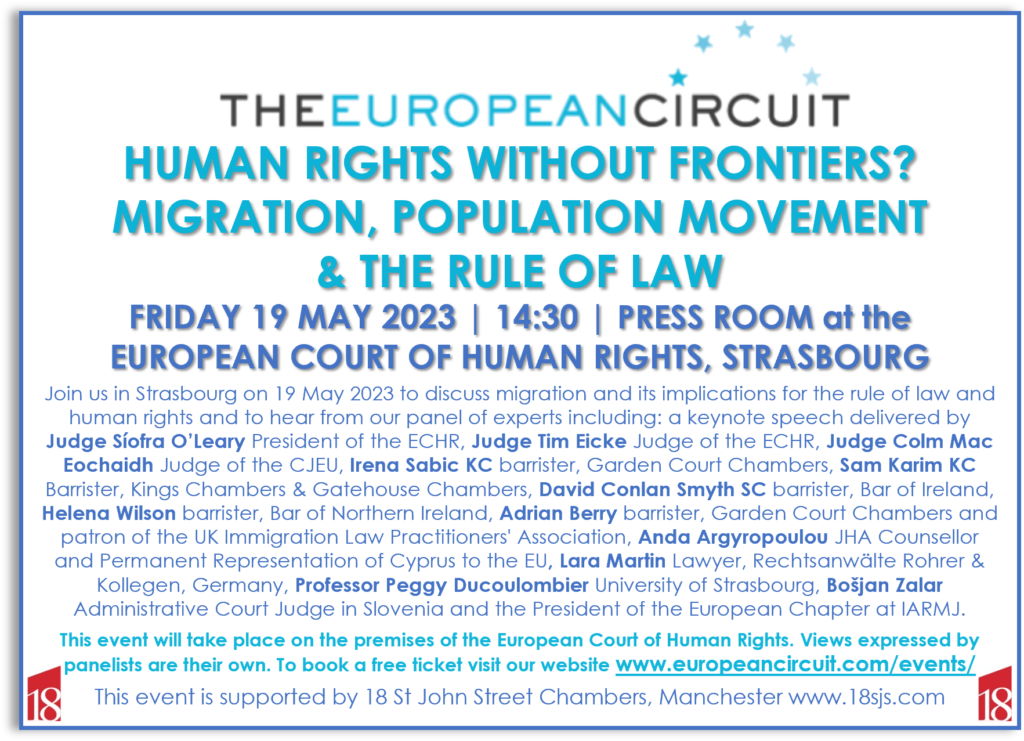 See below for the full Event Programme:
For more details of the event and how to attend please contact The European Circuit committee Member Dr Mike Wilkinson or visit The European Circuit "Human rights without frontiers? Migration, population movement & the rule of law