Gemma McGungle succeeds in a case before the High Court concerning a Solicitors Act Assessment.
Mr Justice Bourne, sitting with Costs Judge Brown as Assessor, concluded that "payment" had not occurred given the lack of clarity given to the client. As a result, the time period determined within the Solicitors Act 1974, for a client to seek assessment, had not begun. 
Gemma was instructed by James Green of JG Solicitors.
The judgment can be read in full on BAILII here: https://www.bailii.org/ew/cases/EWHC/KB/2022/3199.html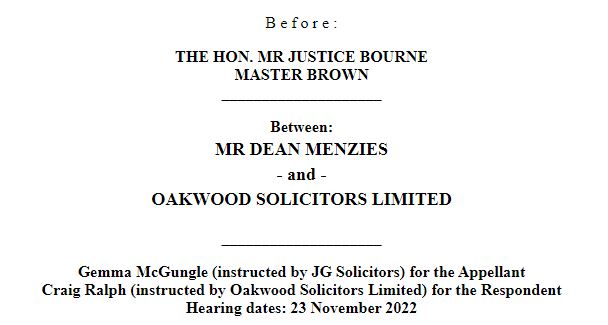 ---

For more details on Gemma McGungle and 18 St John Street's Clinical Negligence, Personal Injury & Costs Department please visit our website here. Or contact the clerks on 0161 278 8261 or email clinneg@18sjs.com