Nicola Carroll secures a conviction against a care worker for the ill-treatment of a 91 year old care home resident.
The Defendant, who had over 20 years' experience in the care industry refused to accept that her handling of the victim amounted to ill-treatment but she was convicted following a three day trial. The victim, who had advanced vascular dementia, was unable to give evidence.
Nicola relied on footage from a covert camera installed in the victim's alarm clock and called evidence from the Care Quality Commission in respect of the methods of people handling deployed by the defendant.
The family of the victim spoke very highly of the care and attention Nicola gave to the case, and referred to her "skillful illumination of the Defendant's guilt before the Jury".
Sentencing
Sentencing the defendant to an immediate custodial term of 12 months, HHJ Landale told the defendant:
"You are every family's worse nightmare. Your treatment of your victim was a betrayal of trust. Your victim was amongst the most vulnerable in society. I would be failing in my public duty if I did not send you immediately to custody".
This case was reported in the Manchester Evening News. Please click here for more information.
---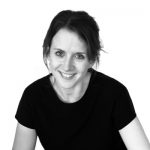 Nicola is skilled and experienced advocate who regularly prosecutes on behalf of the Crown Prosecution Service.
For further information on Nicola Carroll and other members of the Criminal Department, please contact a member of the criminal clerking team on 0161 278 8262 or crime@18sjs.com.