18 St John Street's Jocelyn Hughes has been successful in a case before the Court of Appeal which concerned the local authority's "homelessness duty", under s.193 Housing Act 1996.
Housing provided under the homelessness duty must be suitable for the applicant concerned. For a property to be suitable, the applicant must be able to afford it.

Jocelyn Hughes, instructed on behalf of the Appellant, Ms Paley, by Scott Amison of Dicksons Solicitors, successfully argued that affordability had not been dealt with lawfully in this case. In consequence, the local authority's decision has now been quashed.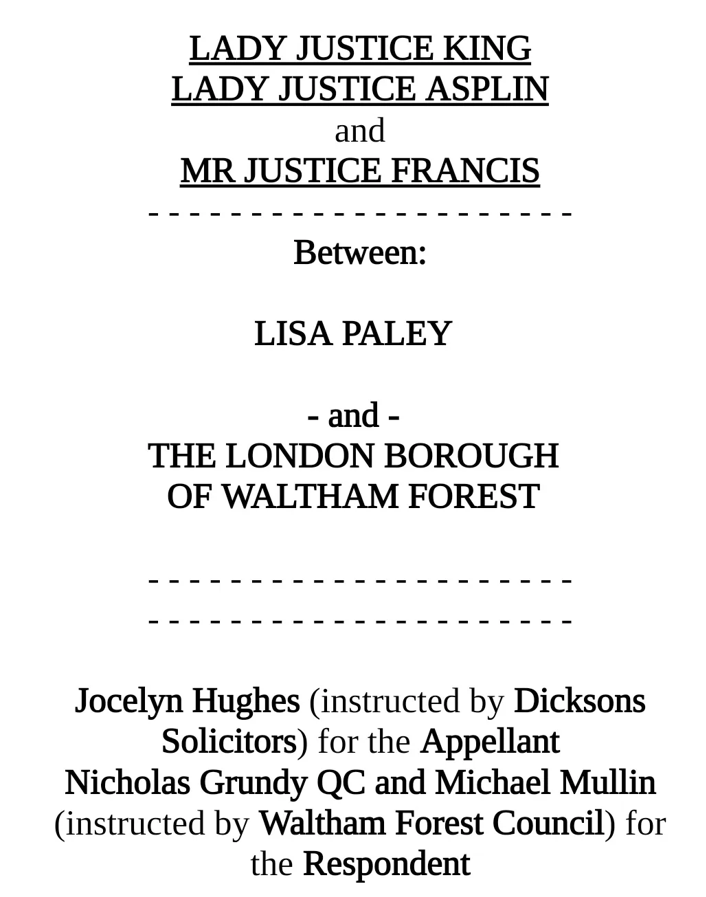 In their judgment, the Court of Appeal upheld Miss Hughes's arguments that the local authority (represented by Nicholas Grundy QC and Michael Mullin) must assess affordability by reference to the needs of the particular applicant.

The Court of Appeal confirmed that the local authority need to pursue an objective inquiry into the applicant's actual income and outgoings. (Whereas, the local authority in this case relied upon a budget which a housing officer had devised, and which did not meet the applicant's basic needs.)

The Judge at first instance, held that the local authority had met the duty to ensure affordability. This was on the basis that the local authority allowed the applicant a chance to challenge their figures, by a s.202 Review.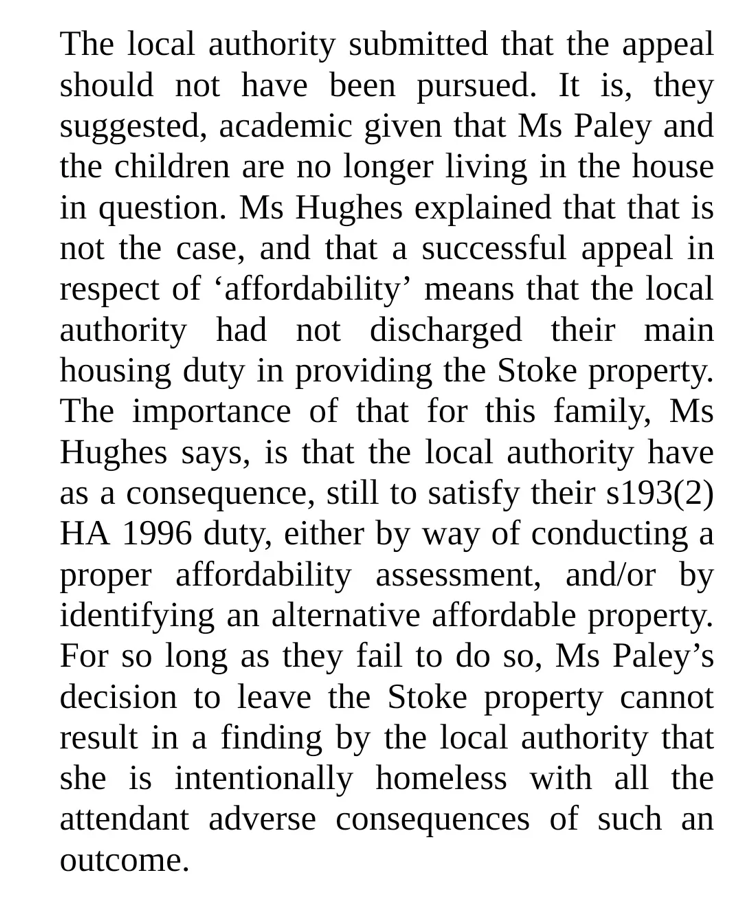 However, the Court of Appeal confirmed that the chance to challenge figures at Review, is not sufficient to render an affordability assessment lawful. For full details of the Judgment of Mr Justice King, Mrs Justice Asplin and Mr Justice Francis please see here.
---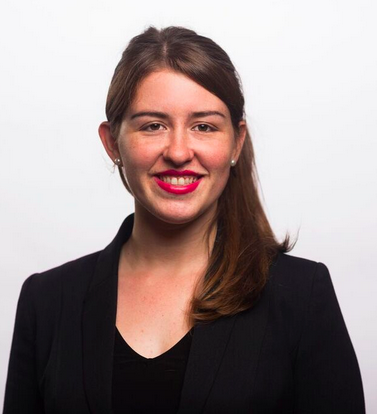 Jocelyn Hughes is a member of the Business & Property Department at 18 St John Street Chambers. For more information please contact the clerks on 0161 278 8261 or via email b&p@18sjs.com