18 St John Street Barrister Joshua Bowker was successful in defending a serving prisoner…
The Defendant was charged with a section 18 (causing grievous bodily harm with intent), with alternatives of section 20 and section 47.
The allegation was that the defendant had assaulted another prisoner on the wing, over a laundry dispute, leaving him with a fractured jaw.
The defendant had claimed that although he had previously had verbal disagreements with the complainant, he was not involved in any physical conflict. He thus stated that the incident in question had occurred between the complainant and another prisoner. He was explicit in his statement that he had not been involved in the fight/physical disagreement.
The trial lasted 3 days at Preston Crown Court, with evidence given and cross-examination.
Joshua Bowker defended and his client was found not guilty of all three counts.
Mr Bowker was instructed on this case by Justine Fairfield from Tuckers Solicitors. Tuckers Solicitors are one of the UK's leading criminal defence lawyers specialising in criminal law, civil liberties and regulatory proceedings.
---
Joshua specialises in all areas of criminal law, and accepts instructions for both prosecution and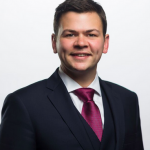 defence in the Crown Court and Magistrates' Court.
For further information on Joshua Bowker and other members of the Criminal Department, please contact a member of the criminal clerking team on 0161 278 8262 or crime@18sjs.com.