18 St John Street Chambers Family Department completed their annual pilgrimage to the historical Cartmel Races on Saturday. Clients from across the North West joined members and staff along with their families on a beautiful sunny day at the "Jumping July" meeting.
With a 100 strong contingent everyone enjoyed a fun family day out, with some winners and losers on the course but plenty of fun on an amazing day at this unique and spectacular venue.
Leonie Caplan, Head of the Family Department, said "events like these are so important to enable our clients, staff and members to relax from the stresses of our normal day-to-day working life. It is also an ideal opportunity to get to know the families of those we work so closely with and equally important to thank everyone for the continued hard work and support."
Senior Clerk Camille Scott commented "Our Family Department prides itself on the long-lasting relationships we have built up with our clients over many years. It is absolutely fantastic that so many take the time out of their weekend and join us at an event like this. It was an unbelievable turn out with amazing company, delicious food and drink with something to keep everyone entertained throughout the day."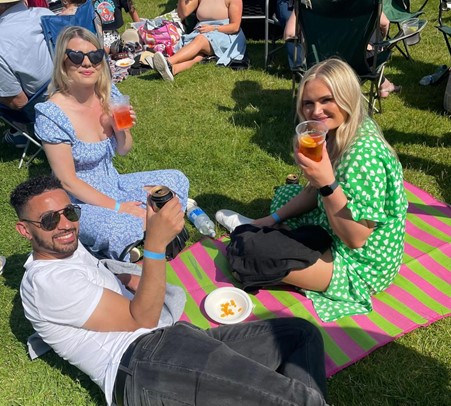 ---
For details of the Family Department at 18 St John Street please contact Camille Scott and the Clerking Team on 0161 278 8263 or family@18sjs.com.
For anyone interested in attending next year's Cartmel meeting please contact Camille on 0161 278 8263 or cscott@18sjs.com
---