Kane Simons has been invited by the Brain Injury Group to speak on the topic of e-Scooters in a webinar entitled: 'e-Scooters and Delivery Drivers: an introduction for personal injury lawyers'.
The Covid-19 pandemic has seen demand for electric bicycles and new forms of transport soar as commuters struggle to find alternatives to crowded public trains and buses. The number of delivery drivers criss-crossing our towns and cities has also increased dramatically. Last year, for the first time, electric scooters were legalised for use on British streets. Kane discussed the issue in an article on our website last year which was also picked up by APIL's PI Focus magazine.
This practical webinar presented by Kane Simons, head of Personal Injury at 18 St John Street Chambers, introduces the developing area of e-scooter law and analyses the impact of this new form of transport on personal injury claims. 
The free webinar takes place at 11.30am on Thursday 9 September 2021 – for more details and to register, please click here to be taken to the Brain Injury Group website.
---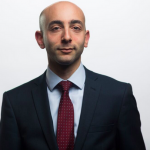 Kane Simons is a member of the Civil and Personal Injury Department at 18 St John Street Chambers. Kane practises in serious personal injury, with a speciality in accidents involving cyclists and motorcyclists. For more information, please click the links above or contact a member of the civil clerking team on 0161 278 8261 or via email civil@18sjs.com