Michael Brady QC, leading Rachel Faux, prosecuted Laura Castle who was found guilty of the murder of a 13-month-old child she was seeking to adopt.
The Crown called evidence of leading experts in paediatric pathology (ophthalmic and neuropathology) to help prove her intent to cause at least really serious harm.
The prosecution case was that she lost her temper and smashed the child's head against a piece of furniture. The jury rejected her suggestion that she had "lost her mind."
Sentencing is due to take place on Wednesday 25th May 2022. To read more please click on the articles below;
https://www.bbc.co.uk/news/uk-england-cumbria-61479420
https://www.theguardian.com/uk-news/2022/may/17/woman-leiland-james-corkill-laura-castle-convicted-murdering-boy-adopt
https://www.dailymail.co.uk/news/article-10825541/Foster-mother-38-guilty-murdering-one-year-old-boy-hoping-adopt.html
---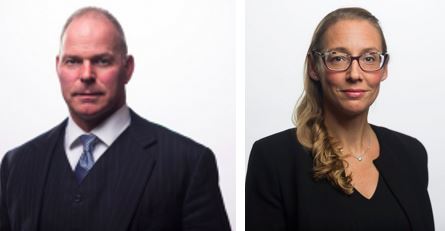 For further information on Michael Brady QC, Rachel Faux and other members of the Criminal Department, please contact a member of the criminal clerking team on 0161 278 8262 or crime@18sjs.com.