Mr Justice Snowden upheld a successful application, by Victoria Roberts, in the High Court – to set aside a statutory demand in the lower court on appeal by the petitioning creditor…
Victoria Roberts appeared in the application to set aside a statutory demand in the sum of £650,000, in the lower court, pursued by the creditor, Promontoria DAC.
The application was successful on the basis that the creditor could not show that there had been an effective assignment of the debt pursued due to it relying upon a heavily redacted deed of assignment. The creditor then appealed to the High Court and the matter came before the Vice-Chancellor, Snowden.J, who upheld the decision of the lower court.
The judgment can be found online at:
https://www.bailii.org/cgi-bin/format.cgi?doc=/ew/cases/EWHC/Ch/2021/259.html&query=(title:(+promontoria+))+AND+(title:(+Hancock+))


(Paragraph 100 to this is particularly relevant).
---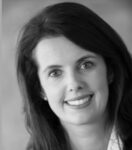 Victoria Roberts is a member of the Business & Property and Family teams at 18 St John Street Chambers. If you have any queries about this or any other related subject, please feel free to contact us on our usual contact details and we will be delighted to assist you.