Nicola Carroll prosecuted a dangerous sex offender who has been jailed for 10 years for sexually assaulting and robbing a woman as she walked home from a night out.
Aaron Burns had followed his victim for at least 20 minutes through Lancaster City Centre on 14th November 2019 before kidnapping and attacking her. Burns was found guilty of sexual assault, kidnap and robbery following a trial at Preston Crown Court. He was sentenced in February.
Having deemed Burns to be dangerous, the Judge told him that he must serve at least two thirds of his sentence before he is eligible for parole. Burns was also ordered to sign the Sex Offender Register for life.
Nicola Carroll was instructed by Crown Prosecution Service (Lancashire).
Further details on the case can be read at Lancashire Live: https://www.lancs.live/news/lancashire-news/predators-chilling-threat-lancaster-woman-26310910 and the Lancashire Police website: https://www.lancashire.police.uk/news/2023/february/dangerous-offender-jailed-for-10-years-after-sexually-assaulting-and-robbing-woman/
.
---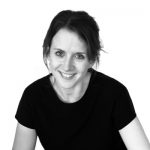 For further information on Nicola Carroll and other members of the Criminal Department, please contact a member of the criminal clerking team on 0161 278 8262 or crime@18sjs.com.