18 St John Street Chambers are delighted to announce that Olivia Edwards has joined the Family Department.
Olivia's current practice involves representation of Local Authorities, parents and Guardians in public and private law family cases. She also has expertise in (FGM) female genital mutilation proceedings, forced marriage applications, secure Orders, DOLS and Inherent Jurisdiction matters.
Prior to being called to the bar in 2017, Olivia worked for Manchester Local Authority from 2009 as a Senior Solicitor and In-House Advocate.
---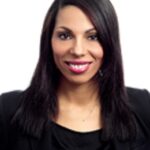 Olivia Edwards is a member of the Family Department at 18 St John Street Chambers. For more information, please click the links highlighted above or contact a member of the family clerking team on 0161 278 8263 or via email family@18sjs.com