Judgment in the Court of Appeal case of Re A (Children) (Remote Hearing: Care and Placement Orders) [2020] EWCA Civ 583 was handed down this morning (30th April 2020).
The case is the first appeal in a case relating to the welfare of children to reach the Court of Appeal on the issue of remote hearings during the COVID 19 pandemic. A further blog will follow in due course considering the judgment in this matter.
The Judgment can be found here: [2020] EWCA Civ 583
John Chukwuemeka represented the Second Respondent Mother.
---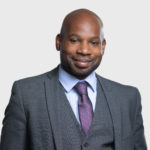 John Chukwuemeka is a member of the Family Department at 18 St John Street Chambers. If you have any queries about this or any other related subject, please feel free to contact us on our usual contact details and we will be delighted to assist you.