18 St John Street is delighted to announce that Siobhan Grey KC has joined Chambers as a full tenant.
Siobhan specialises in defending the most serious of criminal cases, often which attract a high level of media interest, with a particular emphasis on murder, manslaughter, sexual offences, organised crime and fraud.
Recent cases include:
Manchester "Mafia stiletto" knife killing: https://news.sky.com/story/shiloh-pottinger-who-killed-student-luke-oconnor-with-mafia-stiletto-knife-is-jailed-12905284
Man found Not Guilty following four-week murder trial realating to : https://www.18sjs.com/siobhan-grey-kc-and-richard-vardon-secure-not-guilty-verdicts-in-murder-trial/
A case in The Privy Council, London, where permission has been granted to appeal a judgment of the Court of Appeal of the Eastern Caribbean Supreme Court (St Christopher and Nevis). The matter relates to a murder conviction dating back to 2004. https://www.18sjs.com/siobhan-grey-kc-leading-in-the-privy-council-london/
Having joined Chambers initially as a door tenant in January 2023 Siobhan decided to make the move permanent. She will continue to work nationally, concentrating on Manchester, the North West and London.
Siobhan is described by Legal 500 as being 'open-minded, methodical, meticulous and scientific in her approach to forensic evidence.'. Whilst Chambers & Partners describe her as; 'A passionate, smooth advocate with great communication skills.'
Siobhan has extensive experience in examining and cross-examining expert witnesses such as Pathologists and Psychiatrists in murder cases.
Michael Brady KC, Head of the Criminal & Regulatory Department commented "Siobhan has already proven to be an excellent addition to Chambers, bringing a wealth of experience with her as well as a reputation of achieving excellent results for her clients."
Head of Chambers Richard Chapman KC stated: "18 St John Street are delighted to welcome such an established Kings Counsel into chambers ranks. She is a valuable addition to chambers and brings with her impressive levels of expertise and specialism."
---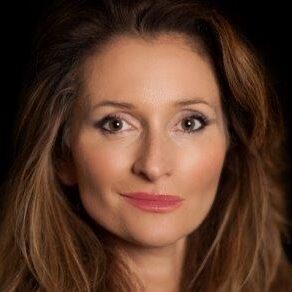 For further details on Siobhan Grey KC please contact Chambers Director James Parks or Criminal Department Senior Clerk James Hotchin on 0161 278 8262 or via crime@18sjs.com.