Steve Killalea QC and Nick Harrison have secured a settlement of £3.5million for a claimant in his early twenties, who suffered a below-knee amputation following a road traffic incident in early 2019.
The Claimant also suffered multiple-ligament damage to his other leg, which resulted in ligament reconstruction surgery. The settlement sum will enable the Claimant to access a range of prosthetics and accounts for the possibility that the he will use a wheelchair in later life. 
Steve and Nick were instructed by Jason Harwood of JMW Solicitors, Manchester.
---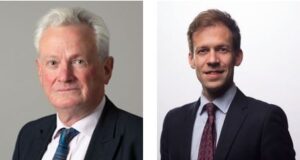 For further information on Steve Killalea QC, Nick Harrison and other members of the Civil and Personal Injury Department at 18 St John Street, please contact a member of the civil clerking team on 0161 278 8261 or civil@18sjs.com.