In a recent ancillary relief case, Victoria Roberts successfully argued that a pension which was largely accrued by her client pre-marriage should be disregarded for pension sharing / offsetting purposes against her client's capital assets, notwithstanding the recent PAG guidelines.
Victoria acted for a husband who had acquired most of his pension pre-marriage. The wife argued that this was irrelevant and the pension should be shared according to her needs and in accordance with the PAG report.
The court disagreed with this and indicated that the pension should not be shared.
---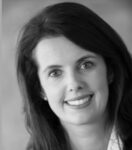 Victoria Roberts is a member of the Family and Business & Property teams at 18 St John Street Chambers. If you have any queries about this or any other related subject, please feel free to contact us on our usual contact details and we will be delighted to assist you.