There are many articles about becoming a Pupil Barrister detailing critical information on how to secure pupillage, which chambers are looking for pupils, how to apply and prepare for interview etc…
But for those of you who want more of an insight into what Pupillage actually looks like, we asked our 18 St John Street 2020 Pupils to tell us a little bit about what it's been like to enter the barrister world and step into life as a 'second six pupil'.
Personal Injury and Clinical Negligence Pupil, Daniel Boal shared his thoughts:
From the first day on my feet I have had a lot of work to do and have been very busy. I have been attending Court regularly and have had a busy practice outside of Court, with lots of paperwork and conferences to do.
Life as a second six pupil has been a great experience. I have really enjoyed all of the responsibility that comes with being presented with a set of instructions in your own name and I am enjoying the challenge and pressure that comes with having your own caseload. Whenever any issues do arise, everyone in Chambers is always incredibly supportive and I have no hesitation in turning to any them for help when that's needed.
Laura Broome, Criminal Pupil Barrister also gave us an insight into this world:
I am really enjoying second six. It still feels very surreal that I get to do this every day! Each day I learn something new and have new challenges to overcome, allowing me to constantly broaden my knowledge. It has been a rollercoaster, with lots of ups and some downs, but I am thoroughly enjoying every minute of it. I have had the opportunity to deal with some really interesting cases, and no two days are ever the same.
During first six, whenever I completed a piece of written work, I was always provided with feedback from whoever's case it was. For me, the biggest change in respect of my second six is that – by the nature of the job – I no longer receive this constant feedback. Instead, I have had to adapt and learn how to reflect back on my own performance to find ways to improve.
I am very lucky to have such a fantastic and supportive pupil supervisor who is always available to answer any questions I have and I am very grateful for her continued encouragement. Everyone at Chambers has also helped to make the transition from first to second six as smooth as possible and I am grateful to be a part of such a supportive set.
18SJS Family Pupil Barrister Olivia West discusses her experience:
Before I started pupillage, a lot of people told me how quickly it would go and I thought that I appreciated this fact. However, nothing can really prepare you for how quick the transition feels from following your supervisor around (albeit virtually) not knowing how you could possibly do their job, to actually taking on your first case. My supervisor (who I think has an abundance of patience!) told me during my many pre-second six panics that it would be all right once I've started. It was very hard to believe that I would be able to do something every day that I had never done before, but she was right.
I often encounter something new or daunting, however, my confidence in my ability to deal with unfamiliar or challenging situations has developed rapidly. It has been extremely rewarding to see the progress I have made over such a short period of time during second six and to deal with cases and situations that I could not have imagined myself doing before I started. As a result of the global pandemic, my pupillage has been very different to those from years before me. However, my experience has also been different to that of my co-pupils. I have been in hearings most days since I started second six and have had a mixture of attended and remote hearings. So far, I have predominantly worked remotely, which has allowed me to attend the courts of places like Edmonton, West London and Newcastle for short hearings which may not have been feasible pre-pandemic. I have also attended court in person for longer hearings and have been surprised at how early I have picked up full day or multi-day contested hearings in second six.
Although it has been challenging, I have had a fantastic experience of pupillage so far. I cannot begin to express my gratitude to so many people in Chambers (particularly my supervisor) who have answered countless questions and supported me throughout!
Overall, from what our pupils have shared with us, it seems that pupillage in second six – despite the challenge – is an incredibly varied and fulfilling step into the world of becoming a barrister.
If you're interested in a future pupillage at 18SJS, keep your eye on our careers/pupillage page.
---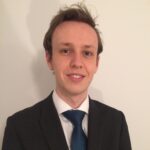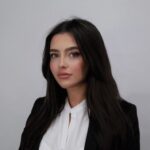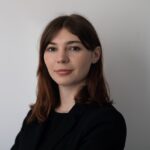 For further information on any of our pupil barristers, you can contact Chambers Director James Parks (jparks@18sjs.com) or the relevant clerking department (family@18sjs.com / crime@18sjs.com or civil@18sjs.com)