18 St John Street's Toby Sasse and Gemma McGungle have been invited to speak at the APIL Clinical Negligence group meeting on the topic of Fundamental Dishonesty (27 July).
The Association of Personal Injury Lawyers (APIL) is bringing to members a very special live virtual meeting which has been organised by the clinical negligence special interest group. The virtual meeting will take place on Wednesday 27 July 2022 at 1pm.
Toby and Gemma will be joined by Jerard Knott of Serious Law solicitors and Emmalene Bushnell of Leigh Day solicitors.
For further details and to register for the event, please go to https://www.apil.org.uk/group-details/clinical-negligence#3137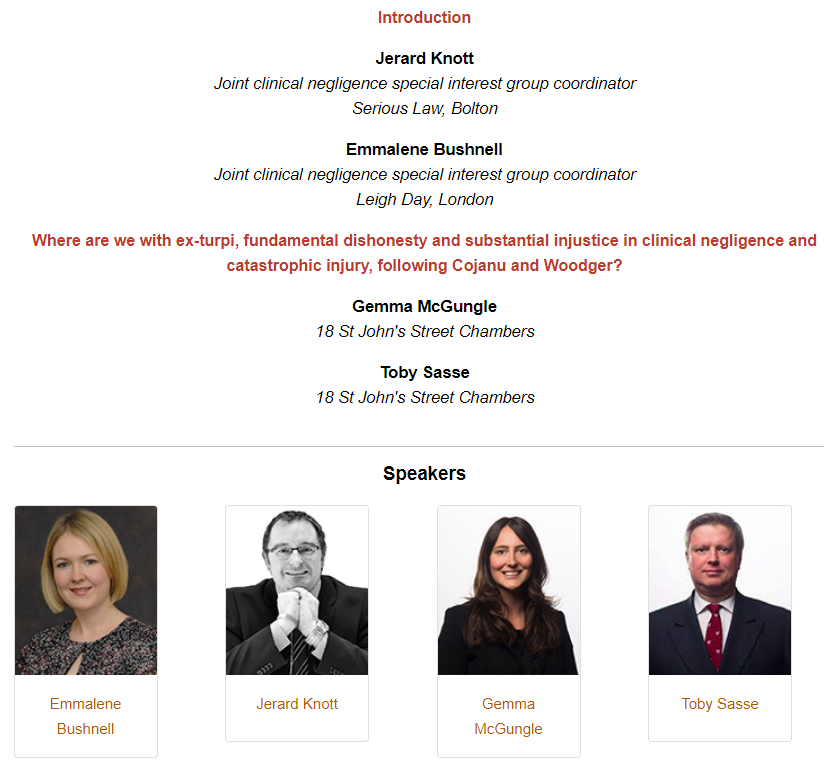 ---
Toby Sasse and Gemma McGungle are members of the Personal Injury, Clinical Negligence and Costs Department at 18 St John Street Chambers. For more information on both, and the rest of the department, please contact Chambers Director James Parks or Senior Clerk Katie Brown.