Victoria Roberts recently presented a seminar for potential applicants to the Attorney General's panel.
The talk was delivered to the Chancery Bar Association – with members of the Government Legal Department, HMRC Lawyers and Bona Vacantia Lawyers present. Victoria gave delegates an insight as to what work on the panel in the field of chancery law consists of.
Video recordings of the presentation are now available to Chancery Bar Association members on the CHBA website as a point of reference to applicants to the panel.
---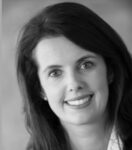 Victoria Roberts is a member of the Business & Property and Family teams at 18 St John Street Chambers. If you have any queries about this or any other related subject, please feel free to contact us on our usual contact details and we will be delighted to assist you.