Victoria Roberts spoke at the Sole Practitioners Group Conference on Friday 24th June, on the topic of 'Secret Commission Claims'.
The conference was hosted by the President of The Law Society, Stephanie Boyce and Joanna Connolly of Joanna Connolly Solicitors.
To find out more about the Sole Practitioners Group please visit their website – https://spg.uk.com.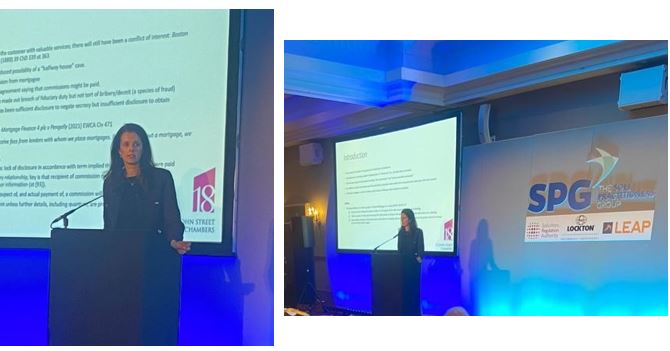 ---
Ms Roberts will be holding a breakfast seminar on the topic of "Car-Finance Mis-Selling: How to Separate Good Claims from Bad Ones" on Tuesday 5th July to register your interest please email Marketing@18sjs.com.