Victoria Roberts (18 St John Street Chambers) achieves successful judgment before His Honour Judge Khan in pivotal PCP Finance pre-action disclosure case. The landmark judgment maps out consumers clear route to obtaining documents at a pre-action stage from finance companies.
Victoria was instructed on behalf of four claimants by AMS Solicitors and Next Gen Solicitors in this important case heard at Burnley County Court
The finance companies resisted a request for all documents applied for by the customers which included a request for documents relating to secret commissions paid by the customers. One finance company argued that it "would be disproportionate for Vauxhall to have to search for and produce the documents which go to prove the amount of commission that was payable and that they should simply be entitled to look at the system and provide the information…" with BMW also arguing that argued that such disclosure would place a "disproportionate strain" on its resources.
Before setting out his conclusions Judge Khan noted that customers could only be on an equal footing in circumstances where documents evidencing these matters in the possession of the Finance Companies are made available to the customers.
Judge Khan therefore ordered each finance company to disclose all documents in its possession which goes to the nature and method of calculation of the commissions in circumstances where a commission had been paid whilst refusing to order pre-action disclosure of an intermediary agreement and credit file of the customers.
Victoria Roberts stated "this hard fought judgment is vitally important for consumers seeking redress in these PCP Finance claims and will enable them faster and more affordable access to justice at a pre-action stage which will hopefully lead to early settlements."
---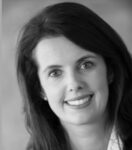 For further details on Victoria Roberts and the services of 18 St John Streets Business & Property Department please contact Chambers Director James Parks or Senior Clerk Katie Brown, Call 0161 278 1800 or email b&p@18sjs.com.