Today marks World Cancer day and highlights the ongoing war to defeat this terrible disease. The world has seen first-hand the impact of cancer, the devastation, the loss, the pain and suffering it causes and the world continues to fight the good fight through research and development and through thousands of initiatives. The hard work, sheer determination, bravery, fight and drive of so many people is resulting in the world slowly redressing the balance and seeing more people afflicted with this terrible disease survive and live long, successful and joyful lives.
World Cancer Day is crucial to raise awareness so we can keep on trying to win battles and ultimately win the war and provide the life changing support and care for those who require it along the way. Below is their mission statement:
World Cancer Day held every 4 February is the global uniting initiative led by the Union for International Cancer Control (UICC). By raising worldwide awareness, improving education and catalysing personal, collective and government action, we are all working together to reimagine a world where millions of preventable cancer deaths are saved and access to life-saving cancer treatment and care is equitable for all – no matter who you are or where you live. 
Created in 2000, World Cancer Day has grown into a positive movement for everyone, everywhere to unite under one voice to face one of our greatest challenges in history.
Each year, hundreds of activities and events take place around the world, gathering communities, organisations and individuals in schools, businesses, hospitals, marketplaces, parks, community halls, places of worship – in the streets and online – acting as a powerful reminder that we all have a role to play in reducing the global impact of cancer.
While we live in a time of awe-inspiring advancements in cancer prevention, diagnosis and treatment, many of us who seek cancer care hit barriers at every turn. Income, education, geographical location and discrimination based on ethnicity, gender, sexual orientation, age, disability and lifestyle are just a few of the factors that can negatively affect care.
So this year's World Cancer Day's theme, "Close the Care Gap", is all about raising awareness of this equity gap that affects almost everyone, in high as well as low- and middle-income countries, and is costing lives.
Join us on 4 February and help close the cancer care gap for a cancer-free world.
Our time to act is now.
---
18 St John Street Chambers will continue to support many charitable causes throughout the year and Cancer Charities always play an important part of our annual charitable drive. This year, our very own Business & Property and Personal Injury clerk Beth Jefferson is playing her part by running the London Marathon in aid of the Anthony Nolan Charity on the 2nd October 2022.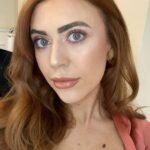 The Anthony Nolan vision is to save and improve the lives of everyone who needs a stem cell transplant. Their vision is very clear:
Together, we can provide outstanding services to patients and the clinical community
Together, we can drive lifesaving research and turn it into action for patients
Together, we can harness the collective power of our supporters to champion and enable our lifesaving work
Together, we can be a stronger voice for patients to ensure they receive the best possible care
Together, we can
---
To support Anthony Nolan and Beth please visit the Just Giving Page https://www.justgiving.com/fundraising/bethjeff
For more information on the 18 St John Street's Charitable Causes please contact Chambers Director James Parks jparks@18.sjs.com 0161 278 1800.