With Mother's Day approaching, 18 St John Street's Farah Ahmed looks at her own experiences of juggling motherhood and a career at the Bar.
---
Prior to becoming a mother, like many of my colleagues, being a barrister had consumed every part of my life.
Being in court quite often from 9am until 4pm and then preparing the case for the next day. Working evenings and weekends. Socialising with solicitors/barristers in the evenings. Attending mess. Chamber's meetings. All of these took priority over anything else. Any matters relating to my personal life took a back seat.
Family and friends just accepted that this was the way of the Bar. It was just how things were for barristers.
The positive has always been that, as I was self-employed, I got to dictate my work. If I wanted to take a month off, if I wanted to work 2 days a week, or have just a paper practice; I could.
What many fail to appreciate (as did I!) is the many benefits that you miss out on when you are self-employed; the main one being that of maternity pay and KIT (keeping in touch) days—where employees can come back and work for up to ten days without impacting on the maternity leave. These are intended to help employees keep in touch with the workplace and allow them to do some work.
The challenges faced by any new parent are always tough: navigating confidence issues and constantly worrying whether your actions will completely change the course of your child's life, as well as obviously trying to keep a tiny human fed, well-rested and in clean nappies. All whilst functioning on little sleep.
It can be agreed that you're in a bubble and forget all that came before a child came into your life. But at some point, the aged debt and the savings start to deplete, as well as the inability to recite "Baby Shark" in some new and poetic fashion. Panic sets in that one has to leave the bubble and return to work.
I have also heard many fearing that, if they take too much time off, their practice will no longer be there on their return.
The Bar Council recently recognised the challenges faced by parents and attempted to try and assist.
The Bar Standards Board changed the equality rules to enable all self-employed barristers in chambers to take parental leave, regardless of whether their spouse or partner takes parental leave. A parental leave entitlement should constitute, as a minimum, a period of one year away from practice. This enables fathers to take time off and embrace the sleepless nights and nappy changes. A number of chambers have rent relief whilst on maternity leave or reduced rent. This does help especially in the face of the requirement of paying VAT every 3 months for any income received and the dreaded Tax bill at the end of the year.
Returning back to work then brings on its own challenges—one that no doubt every parent faces.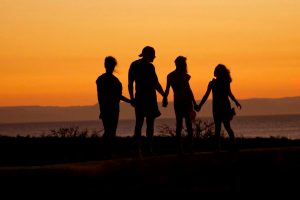 Confidence issues to return back to work, being able to juggle a career and child-care and—unique to being self-employed—waiting for payments to be received into the bank account. This is when being self-employed can bring on the negatives as, depending on the kind of practice you have, you are carrying out the work but awaiting the money to come through.
All of this means that family support and clerking support is essential.
Family support is crucial as they can assist with childcare whilst you're reacquainting yourself to briefs, solicitors, barristers, judges alike. I have found that clerking support is what can ultimately be the guiding hand that is required. Gently easing you back into work at a pace that suits your family.
If you're not trying to wrap your head around papers and work there are all the social events. This brings a fresh set of anxiety; all the events and meetings that previously took priority now you find that you invariably miss out on. This goes against the grain of what you previously knew.
The major battle is understanding that there has been a paradigm shift—before going on maternity leave the focus was more likely than not, the job. Working, living, breathing, being a barrister and dealing with furthering the career. Being a barrister is all-consuming.
Times have changed. And the Bar has moved with the times.
A Rite of Passage
What I have found however is that when you do return to work, everything falls into place. The panic, fear, worry and anxiety of work is actually a rite of passage for every parent.
I have found that Judges are invariably sympathetic of having to make arrangements for childcare. Solicitors also recognise that we all have a life outside of work. And the work is the same job you left before you went on maternity leave.
There is the recognition that your all-consuming profession now needs to make space for the all-consuming tiny human that you are responsible for. But it appears that it is all about mindset and realising that space is required for both.
At some point a balance will be found that is unique to you and your family and it works, with the acceptance that there will be days that don't go perfectly. Further, the days of being told that having a child will be at the detriment of your own career have long gone and what everyone says about being self-employed rings true:
Like everything else, it is actually what you want from it and how you want to make it work.
---
Farah Ahmed is a member of the Family Law Department at 18 St John Street Chambers. Farah has considerable experience in serious and complex public law cases and has regularly been instructed on behalf of Local Authorities, Parents, Children's Guardians and the Official Solicitor.
For more information, please click the image below or contact a member of the family clerking team on 0161 278 8263 or via email family@18sjs.com
---
For more on Wellbeing at the Bar, please see our previous Blog Post:
You can also read more about The Bar Council's campaign at:
Whether you're a barrister, clerk, member of chambers staff, student, or pupil, #WellbeingAtTheBar has resources to help you with stress and signpost you to a range of support. Visit https://t.co/41VgfyNKMY #StressAwarenessWeek pic.twitter.com/QuIP5bisOO

— The Bar Council (@thebarcouncil) November 5, 2018