---
18 St John Street's Ian Huffer continues his series of Clinical Negligence Case Updates with an analysis of Freeman v Pennine Acute Hospitals NHS Trust [2021] EWHC 3378 (QB)
CLINICAL NEGLIGENCE CASE UPDATE JANUARY 2022
Freeman v Pennine Acute Hospitals NHS Trust [2021] EWHC 3378 (QB), a decision of His Honour Judge Tindal sitting as a Judge of the High Court contains an interesting and helpful consideration of legal and evidential issues that are common to many clinical negligence claims.
The claim was brought by the parents of Callum who was born in 2002 and suffered severe brain injury prior to his birth as a result of being deprived of oxygen due to placental abruption (detachment of placenta from wall of uterus). He was severely disabled needing 24-hour care for his short life before his death in 2014
The essence of the case was that Callum's mother, Debra Freeman, was out shopping when she experienced sudden intense abdominal pain. Earlier the same day (at 9 am) she had attended an ante-natal appointment with a scan which went well. The case advanced was that her partner, Callum's father, Mr Orton, rang the maternity unit (10.30 a.m.) and told them this but was simply told that Ms Freeman should go home and rest and take paracetamol. When the pain continued and got worse, she attended A & E before being transferred to the Emergency Department (13.10). After an emergency examination and an emergency Caesarean-section Calum was born but had already suffered severe brain injury.
The Defendant denied that such a phone call indicating pain was made (of which there was no record) and that if it had, Ms Freeman would have been told to come in immediately. The agreed expert evidence was that it would have been negligent for a midwife, if told of sudden abdominal pain to fail to instruct the mother to come in immediately as questioning would have elicited that she was 36 weeks pregnant and had had a placental abruption in an earlier pregnancy. The agreed obstetric evidence was that if Ms Freeman had come to hospital immediately, Callum would have been delivered at around 11.40 and, on the balance of probabilities, would not have suffered his brain injury. The Defendants case in relation to the logging of the phone call was that it was not the practice in 2002 to log calls but if a call had been received reporting pain, any midwife would ask questions and a heavily pregnant woman so reporting would be advised to attend.
The judge (His Honour Judge Tindal) found that Mr Orton called the hospital and spoke to a midwife and reported Ms Freeman's pain, was not asked how intense it was, but in the light of the positive scan an hour or so earlier was told to take the Claimant home for bed rest and paracetamol. If asked about pain level (as he should have been) Mr Orton would have said how bad the pain was, and on that basis, the answer to the Bolitho question was that the midwife would have advised Ms Freeman to immediately come into the maternity unit, it being negligent not to do so. Ms Freeman would have been anxious because of her previous pregnancy and would have returned to hospital relatively quickly, been seen urgently and Callum would have been delivered roughly with in an hour and so avoided his brain injury. The judge gave judgment for the Claimant for an agreed sum of damages of £500,000.
The case is interesting to Clinical negligence practitioners for a number of reasons.
First for the detailed analysis of the evidence that led HH judge Tindal reaching the conclusion he did on liability, an appreciation of which is only really possible by consideration of the full judgment – Freeman v Pennine Acute Hospitals NHS Trust [2021] EWHC 3378 (QB) (17 December 2021)
Secondly, as a case where notwithstanding that the credibility and recollection of Ms Freeman and Mr Orton's evidence was central, requiring testing cross-examination, the court permitted both to give evidence remotely. The judgment is noteworthy for its unequivocal approval of evidence being so given – a 'readily acceptable' and 'entirely satisfactory' way of giving evidence and mirrors the approach of Johnson J in SC v Southampton NHS [2020] EWHC 1445 (QB).
Thirdly and most interestingly, the case required consideration of principles of the law of evidence and a discussion of the case law in two areas frequently encountered by clinical negligence practitioners.
Absence of records. It was argued on behalf of the Claimant that if the court found that the failure to keep phone records in 2002 was substandard (the Defendants argued that it was not), the Defendants should not be entitled to rely on the absence of the record of such a call as this deprived the court of the best evidence, relying on the industrial deafness case of Keefe v Isle of Man Steamship [2010] EWCA Civ 683. Whilst Keefe has been since been applied in clinical negligence cases (Raggett v Kings College Hospital [2016] EWHC 1604 (QB), JAH v Burne [2018] EWHC 3461 (QB), the approach of HH Judge Tindal applied in the instant case was that of Shawe-Lincoln v Neelakandan [2012] EWHC 1150 (QB).
"80. To my mind Keefeis not concerned with a reversal of the burden of proof. It is established on high authority (Bolitho) the burden of proof on causation lies and remains on the claimant. Furthermore, I have difficulty in seeing how the benevolent approach adopted by the Court of Appeal in Keefecould be accommodated within such a reversal; either the burden is reversed or it is not.
81. Rather, Keefeis concerned with the weight which is to be attached to evidence and the circumstances in which the court may draw inferences…. Longmore L.J….referred to the observations of Lord Diplock in Herrington v British Railways Boardthat failure to call a witness may result in an adverse finding and then applied the same principle to a situation where a defendant has made it difficult or impossible for a claimant to adduce relevant evidence.
82. Whether it is appropriate to draw an inference at all and, if so, the precise nature and extent of such an inference will depend on the particular circumstances of each case. Relevant considerations will include the proximity between a breach of duty and the non-available evidence, the effect of the other evidence before the court and what other evidence might have been available but which is not before the court." Lloyd-Joes J In Shawe-Lincoln
This approach was endorsed by Dingemans LJ in McKenzie v Alcoa [2020] PIQR P6 (CA),
"It seems therefore that it is possible to state the following propositions. First whether it is appropriate to draw an inference, and if it is appropriate to draw an inference the nature and extent of the inference, will depend on the facts of the particular case, see Shawe-Lincoln at [81]–[82]. Secondly silence or a failure to adduce relevant documents may convert evidence on the other side into proof, but that may depend on the explanation given for the absence of the witness or document".
HH Judge Tindal found that the practice of not logging phone calls was no breach of duty by the Defendant (although it would be now)). He rejected the Claimant's argument that the Keefe principle applied without breach of duty. Further, and 'even if I am wrong about that', he was not prepared to draw the adverse inference contended for. "In my judgment, it would also be a stretch to infer on the facts here that there was in fact a telephone call that morning from Mr Orton to the maternity unit simply from a general breach of duty or poor practice in the Defendant not logging calls at this time. The furthest such an inference could properly go on the facts of this case is that the absence of a log of such a call does not mean that there was no such call" There was no need to rely on Keefe for that is the outcome of a straightforward application of the judicial adage that the absence of evidence is not necessarily evidence of absence. There was no short cut and he found (after considering the detailed submissions on credibility by the Defendants, paragraphs 62-75) that there was a phone call, based on acceptance of the account given by Ms Freeman and Mr Orton.
The weight to be attached to oral evidence compared to contemporaneous clinical notes
(The 'Gestin' principle). This has been the subject of a specific article I wrote some three years ago to which readers are referred.
Whilst Gestin is a commercial case where there are frequently voluminous documents, the approach has been applied in clinical negligence cases, but judicial opinion has clearly moved against treating Gestin as a general admonition against placing reliance at all on the recollection of witnesses (Jackson LJ in Re B-M, 'Gestin is not to be taken as laying down any general principle for assessment of evidence. Rather, it is one of a line of distinguished judicial observations that emphasise the fallibility of human memory and the need to assess witness evidence in its proper place alongside contemporaneous documentary evidence')
In Ismail v Joyce [2020] EWHC 3453 (QB), HHJ Freedman whilst acknowledging the usefulness of Gestin, said (paragraphs 30 and 31)
"On the other hand, it does not necessarily follow that just because the complaint of a particular symptom does not feature in the record of a consultation, it was not, in fact, mentioned by the patient. Sometimes a doctor will obtain an extensive history and make a very detailed record. Sometimes, because of pressure of work or for whatever other reason, a doctor may take a less extensive history and will make a somewhat briefer note.
I must also bear in mind that it is human nature for a patient not always to give precisely the same account of his or her symptoms to every doctor who examines him or her. Much may depend upon the questions which are asked by the doctor. Equally, the patient is likely to emphasise and stress symptoms which are troubling them the most at the particular time of the examination. The medical records need to be scrutinised with these matters in mind."
HH Judge Tindal agreed with the observations of Cotter J in HTR v Nottingham University NHS [2021] EWHC 3228 (QB) that when a witness recalls events years later, conscious or unconscious bias may creep in and the effect of delay on evidence should be borne in mind but that just because a judge rejects one part of a witness' evidence does not mean all of it must be rejected. In assessing the consistency of the oral evidence with the actual clinical records, he found greatest assistance from the Court of Appeal judgment of Tomlinson LJ in Synclair v East Lancs NHS [2015] EWCA Civ 1283
"[11]. The essential thrust of this learning is the unsurprising proposition that when assessing the evidence of witnesses about what they said, or what was said to them, or what they saw or heard, it is essential to test their veracity or reliability by reference to the objective facts proved independently of their testimony, in particular by reference to contemporary documentary evidence.
[12]. However it is too obvious to need stating that simply because a document is apparently contemporary does not absolve the court of deciding whether it is a reliable record and what weight can be given to it. Some documents are by their nature likely to be reliable, and medical records ordinarily fall into that category. Other documents may be less obviously reliable, as when written by a person with imperfect understanding of the issues under discussion, or with an axe to grind….I would commend the approach of His Honour Judge Collender QC, sitting as a judge of the High Court, in EW v Johnson [2015] EWHC 276 (QB) where he said, at paragraph 71 of his judgment:- "I turn to the evidence of Dr Johnson. He did not purport to have a clear recollection of the consultation but depended heavily upon his clinical note of the consultation, and his standard practice. As a contemporaneous record that Dr Johnson was duty bound to make, that record is obviously worthy of careful consideration. However, that record must be judged alongside the other evidence in the action. The circumstances in which it was created do not of themselves prevent it being established by other evidence that that record is in fact inaccurate." Dr Johnson, a GP, had made his own note of a consultation at an out of hours walk-in centre at a hospital. After a careful evaluation of all the evidence in the case, the judge found that Dr Johnson's oral account in evidence, based on his contemporaneous note, was reliable. In Welch v Waterworth [2015] EWCA Civ 11 a surgeon was unsuccessful in persuading the court that his own notes of a surgical procedure which he had performed, one a manuscript note written very shortly after the operation and another a typewritten note made later in the day at home, did not accurately record the order in which he had carried out the constituent parts of the relevant procedure.
…[14]. With those observations in mind, I turn to Mr Colin's detailed criticism of the judge's approach here. His three principal points were:- i) Clinical records are made pursuant to a clear professional duty, serious failure in which could put at risk a practitioner's registration. Moreover, they are not compiled simply as a historical record, they fulfil an essential and ongoing purpose in informing the care and treatment of a patient. Contemporaneous records are for these reasons alone inherently likely to be accurate. No doctor would have any reason to produce a note which misrepresented clinical observations or the patient's concerns. Something more than a patient's assertions to the contrary is required to displace the sanctity, my word, not Mr Colin's, of the notes."
His Honour Judge Tindal also agreed with Sir Ernest Ryder in Manzi v King's College NHS [2018] EWCA 1882 "The proposition that a contemporaneous clinical record is inherently likely to be accurate does not create a presumption in law that has to be rebutted…. It is an important factor in evaluating materials of that kind so that reasoning is necessary to explain how records (or their absence) are being treated on the facts of a particular case. To raise the bar so high that an analysis of what might be sufficient to displace inherent reliability is needed in every case is to make the process of fact finding too onerous and mechanistic.
In the case before him, His Honour Judge Tindal declined to be drawn into the Judicial debate about Gestin in Synclair but in his consideration of the evidence of Ms Freeman and Mr Orton, he found that the reference in the subsequent maternity notes to pain starting at 10.30 was supportive of the Claimant's case.
---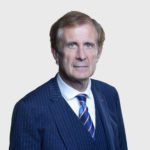 For further information on Ian Huffer and other members of the Civil and Personal Injury Department at 18 St John Street, please contact a member of the civil clerking team on 0161 278 8261 or civil@18sjs.com.