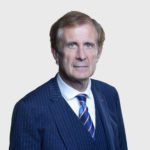 Our December 2019 edition of the 'Inside 18' Newsletter, has now been published. 
PERSONAL INJURY UPDATE – Evidential Issues Relating to Witnesses (Part 2)
In the first part of his article on witness evidence in June, IAN HUFFER considered the evidential issues relating to the failure to call witness evidence. In the second part he focuses on how the courts weigh and assess a witness' oral account particularly in the context of contemporaneous documentary evidence.
"For practitioners, this is a recurrent forensic issue from tripping accident and accident at work claims— where there is conflict between the stated and pleaded account of the injury with that set out in hospital admission notes—to serious clinical negligence claims, where the Claimant's recollection and account of what happened or was said does not accord with recorded medical notes."
To view the Newsletter <Click Here>
---
For further information on Ian Huffer and other members of the Civil and Personal Injury Department at 18 St John Street, please contact a member of the civil clerking team on 0161 278 8261 or civil@18sjs.com.