May is National 'Share a Story' month. And while this is normally a way to encourage children to read and consume stories, we've decided to use this month to gather and share the stories of the women at our chambers.
Our aim is to motivate female students who are thinking of studying/getting into a career in law to take action and achieve their dreams…
The law has historically been a male dominated profession. However, as of 2019 the solicitors in the UK were almost 50/50 male to female – an incredible feat. For barristers, however, it's nowhere near what it should be with females making up just 38% of the barristers in the UK.
It has been an uphill struggle not helped by the fact that women were prevented from studying the law at Cambridge (amongst other institutions) until 1947 and practising the law until 1922. It is not as far in the past as one would hope.
Although women were completing law degrees in England before they were even allowed to be granted them (Janet Wood was the first woman to complete one at Girton College, Cambridge in 1878), it wasn't until 1947 that women were awarded degrees at Cambridge.
It was earlier than that though – in 1922, that Helena Normanton became the first practising female barrister in the UK. And in 1949, she was also one of the first female barristers to be appointed Kings Counsel, alongside Rose Heilbron.
But it was much later – in 2002 – that the Law Society appointed its first female President, Carolyn Kirby. And then in 2017 Baroness Hale became the first female president of the Supreme Court. This year sees I. Stephanie Boyce become the first Black female president of the law society. Further proof of the giant steps being made by #WomenInLaw
So what do our female barristers have to say about being one of the #WomenInLaw these days? And what stories do they have to share…
Victoria Empson, of 18 St John Street, says: 'As I practice in business and property, I'm often the only woman in the courtroom. There might be a male judge, a male opponent and all male parties. I once had a male defendant call me "babe" repeatedly while I cross-examined him, in a room full of significantly older men. Neither the judge nor my opponent suggested it wasn't the appropriate way to address me, and I look forward to that sort of thing changing in the future. Having said that, I'm not sure it helped how the Judge viewed him in the long run, so it was possibly to my client's benefit that I was a woman!'
Our barrister Lucy Coulson also shares her thoughts: 'At school I was always marked down for 'participation'. The way I saw it, I only spoke up in class when there was something worth saying. As a Barrister, I get to participate every day because there is always something worth saying. There is a fantastic and foreign feeling when you attend a hearing and all the professionals involved, including the judge are female. It is still unusual, but I would guess happens all the time for our male counterparts. It is thrilling to think how far we have come.
Imposter syndrome can sneak in from time to time, but I try to focus on the positive achievements of female barristers to the profession, particularly those who are determined to send the elevator back down.'
Samantha Birtles, one of our specialist family Barristers, has shared her story: 'When I joined 18 St John Street as a pupil in 1989, I was one of only 4 women in chambers. The profession was a very different place at that time. I was the first and only of those women to have a baby while working as a barrister and felt under tremendous pressure to have as little time off as possible. I enjoyed a full 2 days off before my baby was born, and 4 months off afterwards. Not ideal, but a reflection of the pressure to prove myself in a male dominated world.
I am delighted that 18 St John Street now has so many female members and that we have created a working environment where women can enjoy a successful career whilst bringing up a family. I would encourage women to join chambers as there is the potential to do extremely well, while enjoying the flexibility of self-employment and some working from home. We now have members who work part time which is a great option.'
Our own Sarah Wait says: 'I think things have changed a great deal, for the better, at the Bar relatively recently. That is not to say that more does not need to be done, but I certainly haven't felt outnumbered during my time in the profession. There are so many fantastic female role models for me, both within 18SJS, on the Northern Circuit and at the Bar more generally that I honestly haven't felt additional pressure from being a female barrister, other than to live up to the amazing women barristers who have gone before me!
I think retention of women at the Bar is an area in which much more needs to be done, generally speaking. This ranges from having female friendly policies in chambers to taking action to put female barristers, who have taken career breaks for maternity/childcare reasons, on a level playing field with their male colleagues when seeking judicial or Silk appointments. At the moment this seems to be left to chambers on an individual basis, which is great in a forward thinking and supportive set like 18SJS, but perhaps not as great for others and I think more must be done across the board and at a higher level.'
18 St John Street's Yvonne Healing's story: 'The first time I thought of becoming a barrister was when I was fourteen years old. I witnessed an assault which went to trial in the magistrate's court. I gave evidence. I loved the whole event – the atmosphere and the structure of the system. When I joined the Bar in 1987 all chambers had a token woman. That was what we were called! I was in fact the second woman to join my chambers (Sunlight House). I was treated as a strange being by most members of chambers. The fact that I was female was brought up almost every day. I know that I would deal with it all very differently now, because I have much greater experience and confidence, but I used to fell belittled and intimidated by it all. Attitudes, thankfully, have changed beyond recognition.
At first we women were not allowed to wear trousers to court. I remember the day when the rules changed, and rushing out to buy a trouser suit.
Now that there are a lot more female clerks there is a big difference. An old head clerk was unashamedly sexist – even to the point of asking for much lower fees for female members of chambers.'
18 St John Street's Senior Family Clerk, Camille Scott has shared her story:
'I started as a junior clerk in London 20 years ago. At that time I was the only female member of staff in Chambers and it was clear that being a female clerk was unusual. When I left, one of the more old fashioned members of chambers said: "Thank you, you were a good clerk for a girl".
I then moved to a much bigger chambers and again was the only female clerk but this time in a much bigger clerks room and it was tough. It was more apparent that I was looked down on for being female, at least by the other clerks. A few years later, I moved on to another chambers with an even bigger clerks room, but with another female clerk! Things were very different there and I was very much part of the team.
When I decided to move back up North I was scared and worried, but I knew I really wanted to. I couldn't believe it when I walked into 18SJS and there were multiple women in the clerks room. And speaking to other chambers, it was clear that they also had female clerks. I couldn't believe it – Manchester was way ahead of the London sets. I was no longer a minority. I worked hard and quickly became head/senior clerk of the family team and the next big step was having a family myself. When I had first started as a clerk, that would have been impossible – it was career or family but now I can do both.
I think my experience has made me who I am. Being female definitely made my job harder in the beginning and I had to work harder than if I was male. I am now very proud of where I am, as are my family. Now it doesn't matter that I am female – I am a senior clerk and that is it.'
Chambers Manager at 18 St John Street Emma Bowie says:
'From working in a Solicitors for years to now being a Chambers Manager, I have witnessed a huge increase of women in the legal profession – which is brilliant. Of course, there is still a certain level of inequality at the bar but things are changing and I am very pleased to have witnessed such an increase of women in law. And I'm incredibly proud to be where I am now.'
Overall, from the stories that were shared by some of our female barristers, it's evident that we have come a long way, even in recent years. It is clear there is still room for improvements and changes to be made and it is amazing to see the huge progress that we are making every day, but rest assured there is more to come.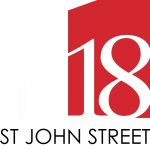 For more information please contact Chambers Manager Emma Bowie on 0161 278 8208 (ebowie@18sjs.com) or Chambers Director James Parks on 0161 278 8202 (jparks@18sjs.com)
The members of 18 St John Street Chambers have been delivering the highest standards of advice and advocacy services to professional and lay clients for over 45 years.
Across our core departments we offer exceptionally skilled practitioners in business and property, civil and personal injury, criminal law and family law.