The members of 18 St John Street chambers are delighted to announce that Yasmin Kauser has joined the expanding Family Department.
Yasmin has a wealth of experience across all areas of family law having been called to the bar in 1999. She has built up an enviable practice acting for parents and children in the most complex and challenging cases. In particular Yasmin is instructed in the very specialist and difficult cases in care proceedings involving chronic neglect, sexual abuse, non-accidental injury, witchcraft and honour-based violence. Furthermore, Yasmin accepts instructions in private law matters involving complex issues involving parental alienation, international movement of children and intractable contact disputes.
Yasmin joins chambers from St John's Buildings where she has practised since 2013 having started her career in London
Head of Family Department Leonie Caplan welcomed Yasmin's arrival, "Yasmin is an excellent addition to Chambers and has an enviable reputation on circuit. Her knowledge, skill and approach make her a perfect fit for our exceptional Family Department."
Yasmin commented, "I am delighted to be joining 18 St John Street Chambers. The Family Department is very strong, has an excellent reputation across the North West and Chambers is a very diverse and friendly, family-orientated environment. I am very much looking forward to joining the team and seeing my career continue to develop."
Head of Chambers, Richard Chapman KC welcomed her arrival. "Yasmin is a valuable addition to Chambers and brings with her impressive levels of expertise and specialism."
---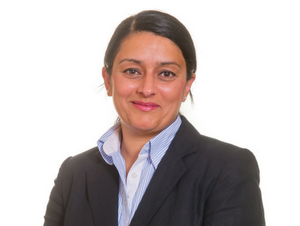 Yasmin Kauser is a member of the Family Department at 18 St John Street Chambers.  For more information on Yasmin and the services she provides at 18 St John Street Chambers, please contact Chambers Director James Parks or Senior Family Clerk Camille Scott on 0161 278 1800 or via email family@18sjs.com.