Following Lucy Coulson's recent article looking at the challenges practitioners face in preparing for video trials, and steps that can be taken to maximise the effectiveness of any hearings, Sarah Wait reflects on the top tips for remote hearings from a judicial perspective, provided to members of the Personal Injury Bar Association by the Designated Civil Judge for Thames Valley, Bedfordshire and Hertfordshire, Her Honour Judge Clarke in her recent webinar.
There has been a wealth of guidance issued over recent weeks about how different court centres are proceeding in the wake of the COVID-19 outbreak. Whilst local arrangements may vary, in a recent webinar provided for PIBA members Her Honour Judge Clarke shared her top judicial tips for the smooth running of remote hearings, which are likely to be relevant to civil practitioners irrespective of geographical location. Her Honour's guidance is paraphrased here to guide you and your clients in assisting the effective running of a remote hearing:
1. Identify yourself and your role clearly – where it is possible to enter a display name to be shown on screen during the hearing, e.g. in the soon to be rolled out CVP software, ensure that you and your client identify your roles in the proceedings as well as your name, for example 'Claimant – Joe Bloggs', 'C's counsel – Miss Smith'.

2. Label e-bundles clearly, particularly when splitting into sections – whilst we are encouraged to limit the size of e-bundles, or to make use of filesharing platforms where appropriate, it is acknowledged that there may be instances where it is necessary to separate an e-bundle into more than one file. In this event ensure that each file is named correctly and clearly states what the file is e.g. 'Smith v Jones, trial bundle, pages 1-250'.

3. Make e-bundles easy to navigate – ensure they are indexed, paginated and bookmarked. Ensure that the pagination runs continuously rather than having a new 'page 1' for any new section or file in the e-bundle. Make the e-bundles searchable where possible.

4. Provide a separate authorities bundle – limit the number of authorities to those which are absolutely necessary and, where possible, combine these into one file.

5. Give emails to the Court an informative subject line – include the case name, the specific matter at hand e.g. 'CCMC', make clear what the document is and finish with the hearing date. Preface the body of the email with 'I act for the Claimant/Defendant'.

6. Communicate with the Court – the judiciary understand that we are all operating in challenging times with many of us juggling caring and other responsibilities with continuing to provide a seamless service to our clients, and they are keen to help where they can. If there are specific needs arising for you or your client, out of the current circumstances, which could impact on your hearing, ensure these are communicated to the Court at the earliest opportunity. They cannot assist us if they do not know.

7. Don't suffer in silence – in the event that there are audio difficulties during the remote hearing, make use of text facilities within the relevant software to alert the Court immediately.

8. Ensure that clients know the rules – it may be tempting for witnesses to seek reassurance/assistance from others present when giving their evidence during remote hearings, away from the formality of the court room. Solicitors and counsel should ensure that witnesses understand that the evidence given must be their own, and the potential for contempt where others attempt to intervene.

Whilst the above list is not exhaustive, it is hoped that it provides some useful and practical guidance on maximising the effectiveness of remote hearings and ensuring that as many hearings as possible proceed during these turbulent times.
How we can support you and your clients
18 St John Street Chambers is open for business. All members of our civil team are available as normal to provide the same high quality and responsive service, whether by telephone or other means. We are all equipped, trained and available to take instructions in relation to remote hearings using technology including (but not limited to) Microsoft Teams, Skype for Business and Zoom. We are also available to take instructions in relation to hearings using Cloud Video Platform on its rollout.
We understand the challenges that you, our instructing solicitors, are facing in the current climate and we are here to support you in all matters, ranging from an informal chat about any 'problem' files you may have, to providing assistance in using remote hearing/ e-bundling technology and everything—including online Yoga sessions—in between.
Please feel free to contact us on our usual contact details and we will be delighted to assist you.
---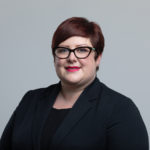 Sarah Wait is a pupil in the Civil and Personal Injury Department at 18 St John Street Chambers. She is in her second six months of pupillage and is available to accept instructions. For more information, please click the links above or contact a member of the civil clerking team on 0161 278 8261 or via email civil@18sjs.com